In Egypt, we spent time in an all-inclusive resort in Hurghada. With pools galore, a water playland for the small people and fast waterslides for the braver, it was a very pleasant place to spend some days. We learnt things too. An awful lot of Egyptians are fairly desperate to leave their country. While tourist numbers in Cairo are well down because of the troubles, the Red Sea coast is back in business. The tourist facilities there are excellent - the only submarine in Africa and the Middle East is off the Hurghada shore. If you need glow in the dark papyrus scrolls and saffron to make your life complete, look no further. The resorts were visited by a large number of Russians, most of whom seemed to be characterised by drinking alcohol immediately after breakfast, trying hard to look good (bling for the ladies; tattoos, muscles and short hair for the gents), and absolute surprise when you were polite to them. "They drink too much!" said the Egyptian staff. Certainly the only person I saw escorted from the bar was the Russian who'd tried to hit on me shortly beforehand. Despite the baby bottle in my hand. The head waiter in our favourite restaurant made good money, he bragged. He made mean cocktails too. On his impressive salary, he made about half of what a student is given in government grants in Denmark. Though the students are unlikely to match his 12 hours + working days. Desperation breeds inventiveness, and some of the Egyptians we met showed great potential. The photographer who did not own a camera but made good money composing shots all the same. The friendly bar man who heated our bottles of hot milk while explaining his need to leave the country so convincingly that I gave him my email address. But without fail they were friendly and had a twinkle in their eye. Yep, we can recommend holidaying in Egypt. And that's before getting started on what it's like to have dinner on your hotel rooftop while watching the light show on the nearby pyramids...
Sailing off to go submarining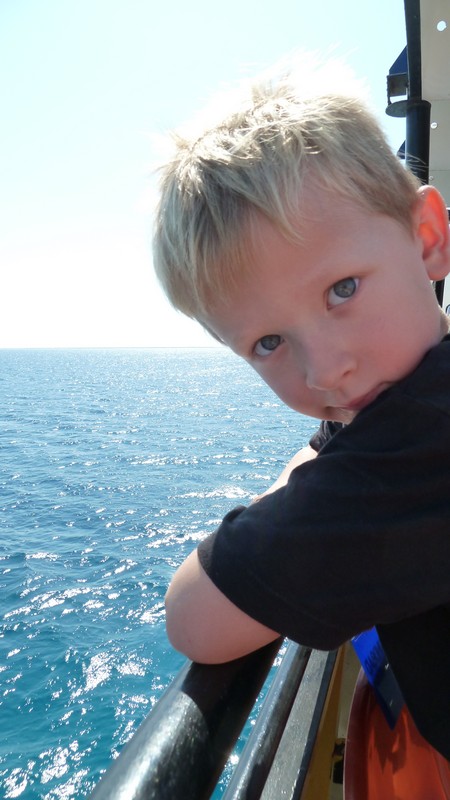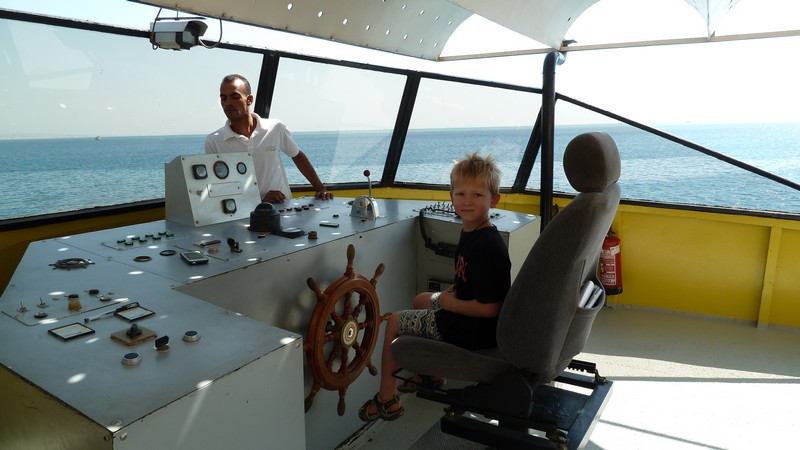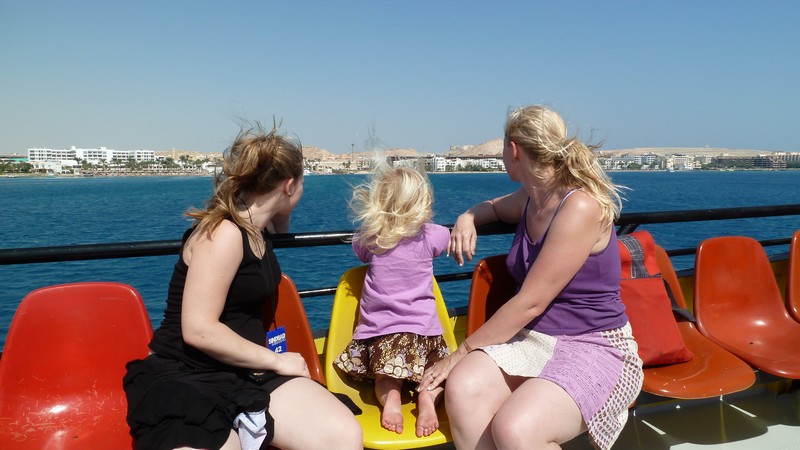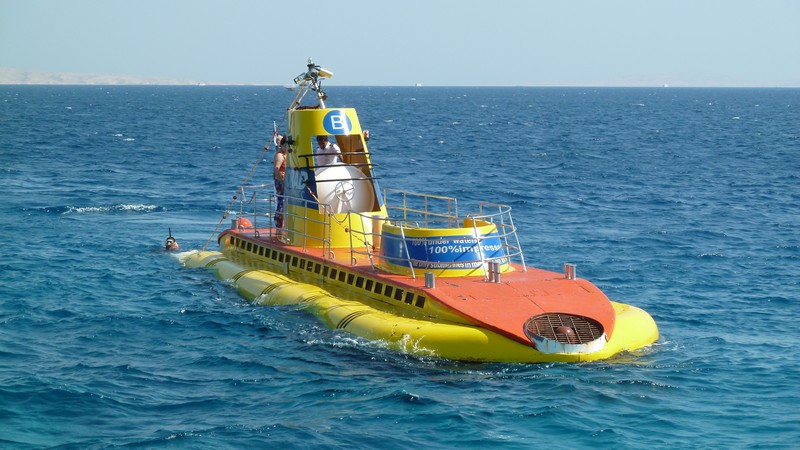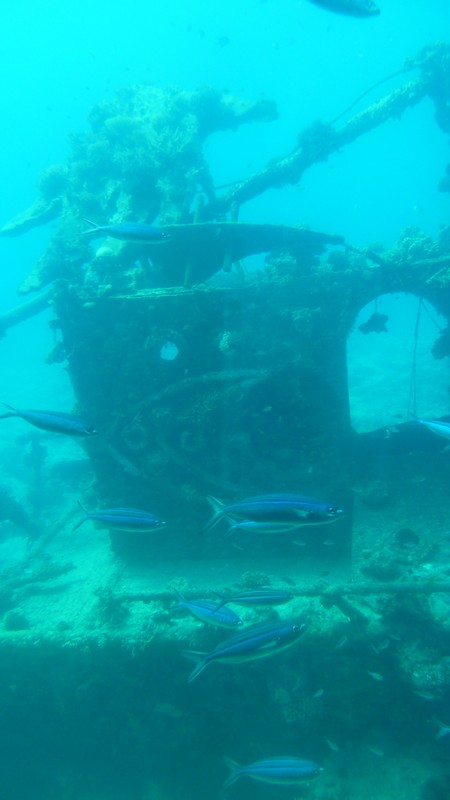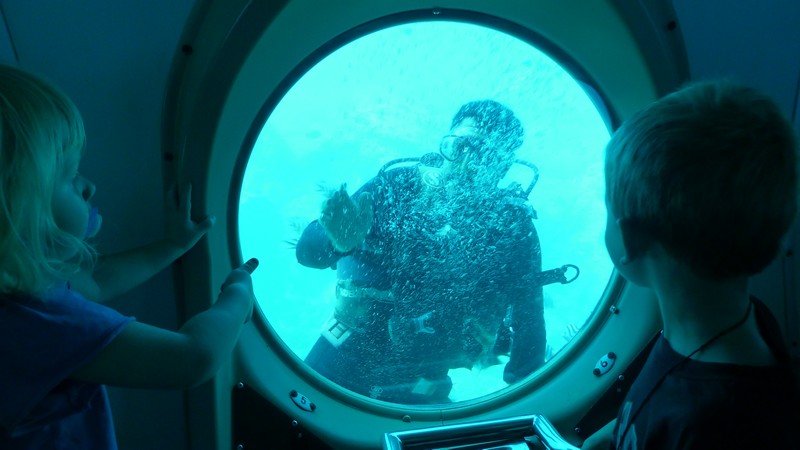 A view of the mountains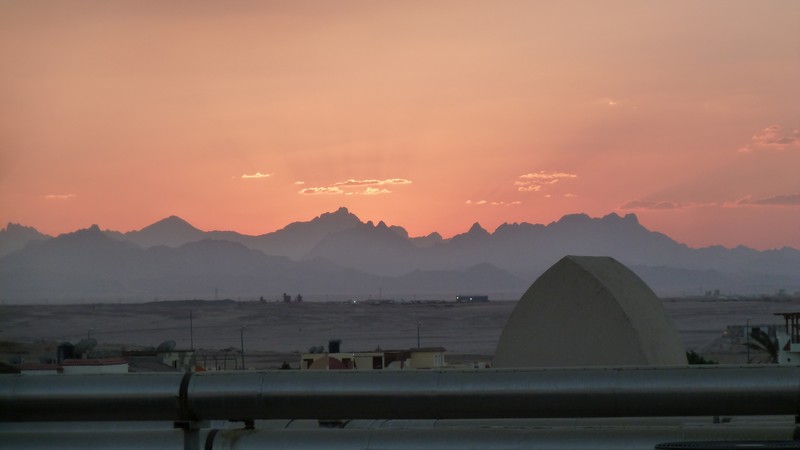 Ready for the desert, and perhaps quad biking...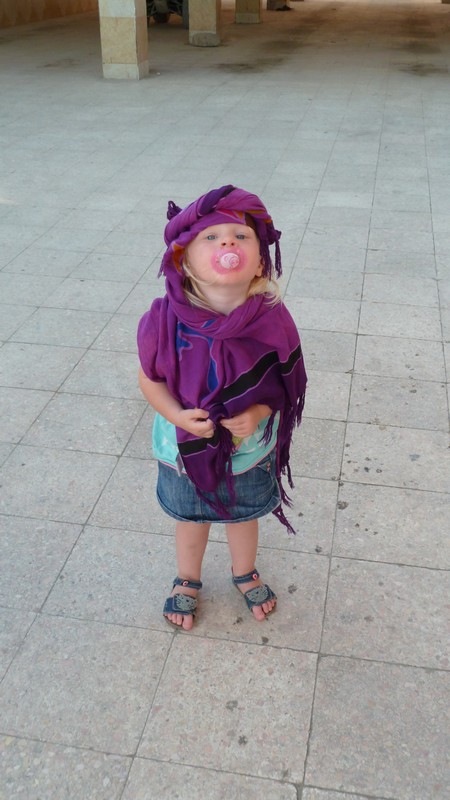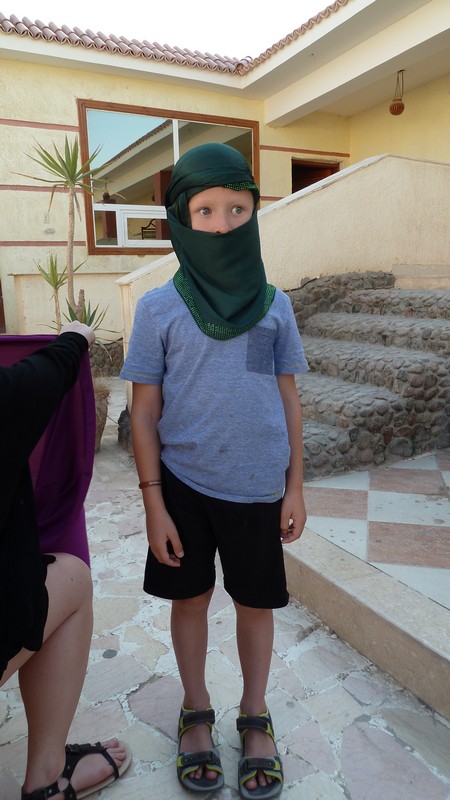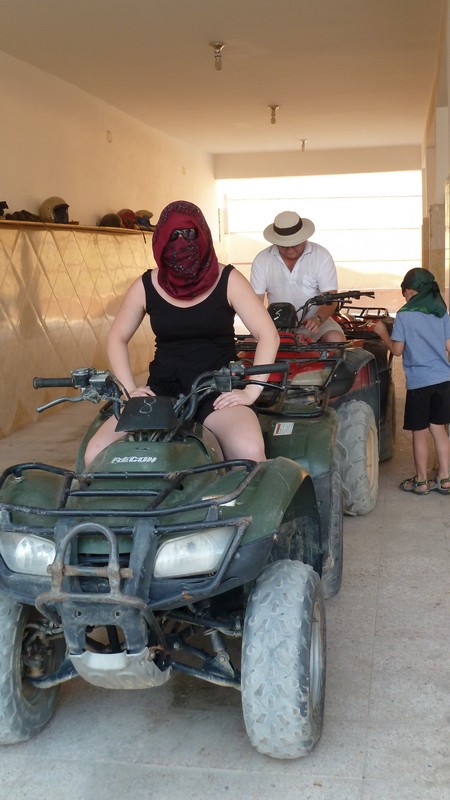 Those who did not fancy quadbiking hung out with the locals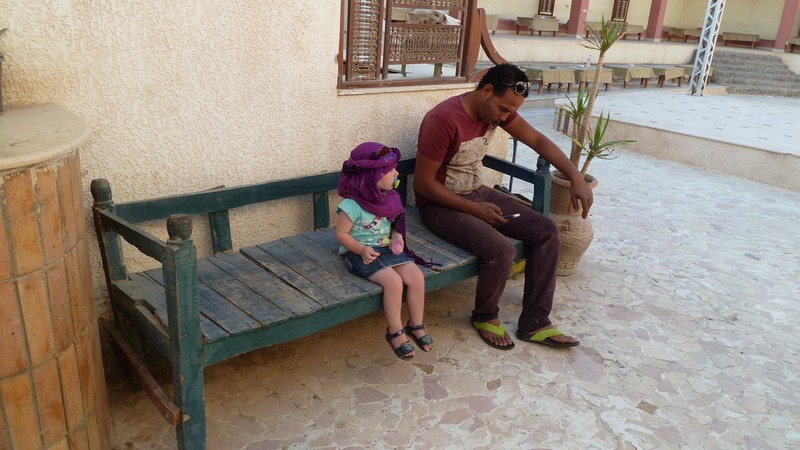 Sunset view over the desert, complete with quadbikers returning to base. Unlike our tour operator, most offered helmets and lights...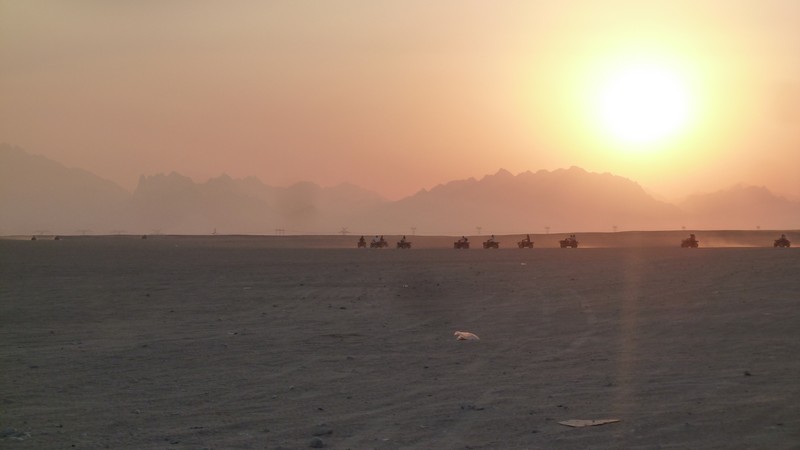 Towel animals, and a staff member asleep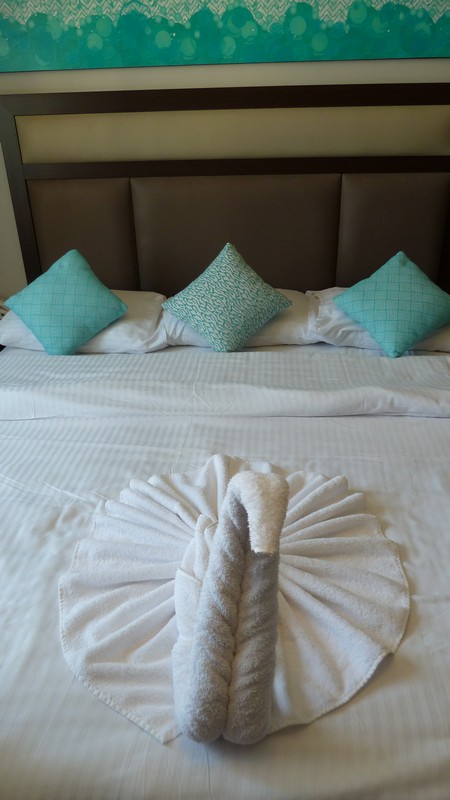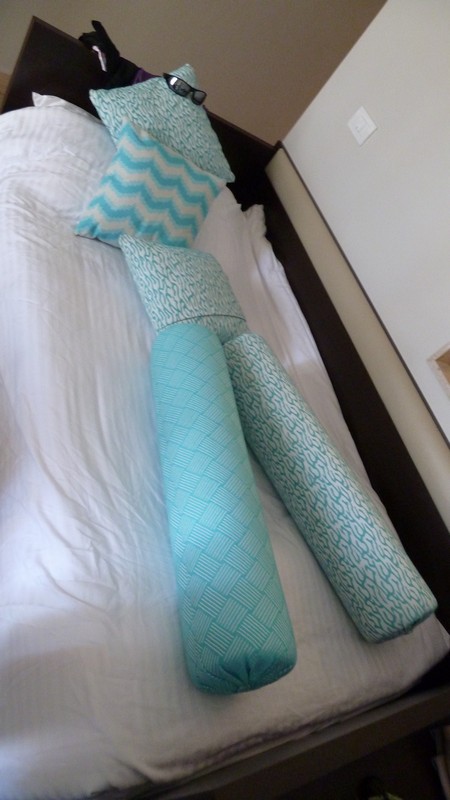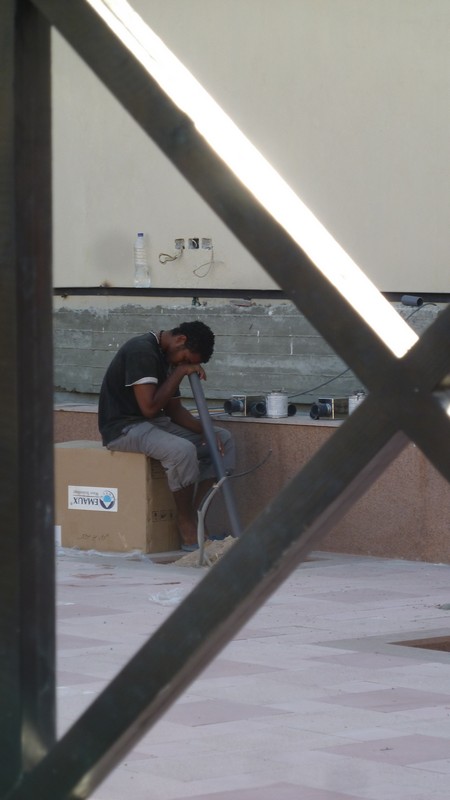 Shopping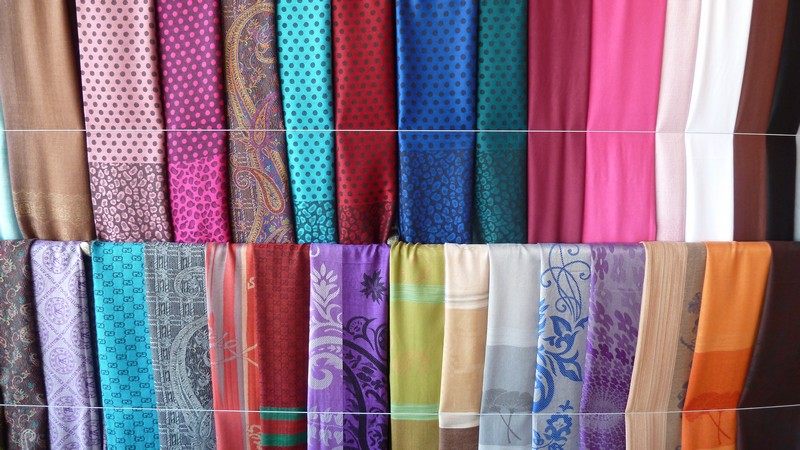 Resorty things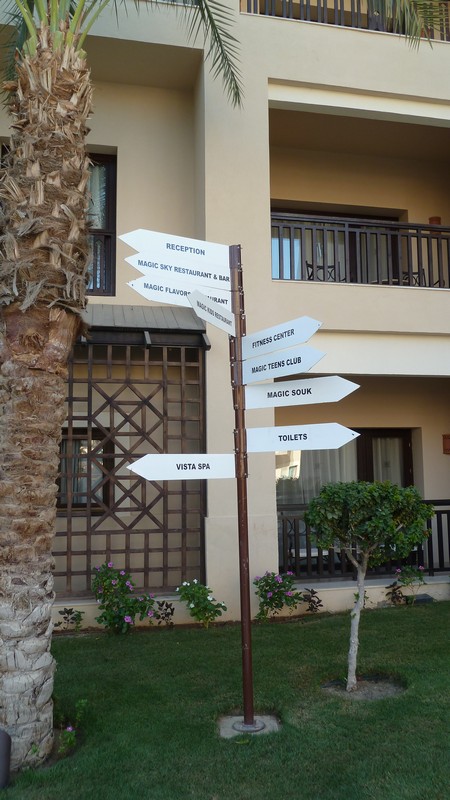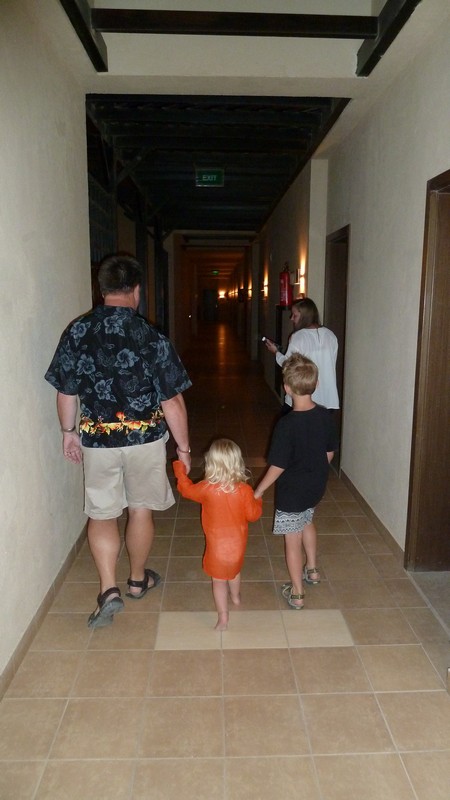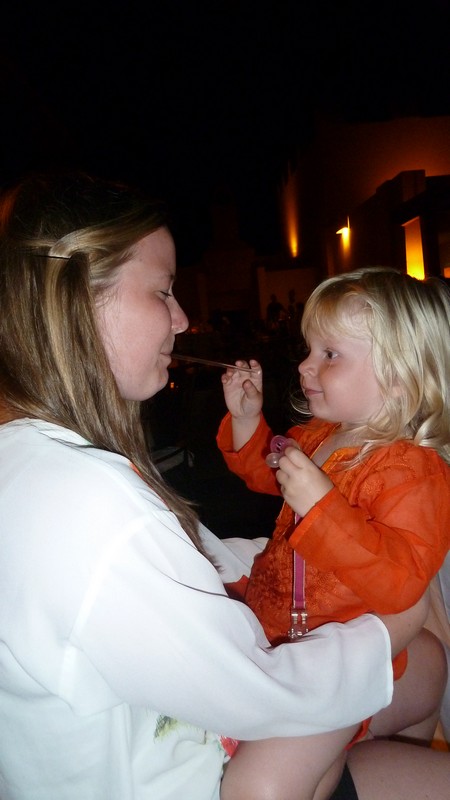 Night time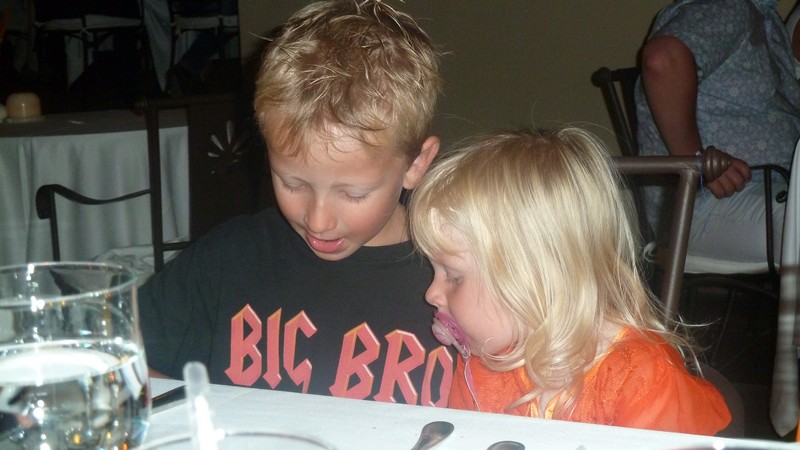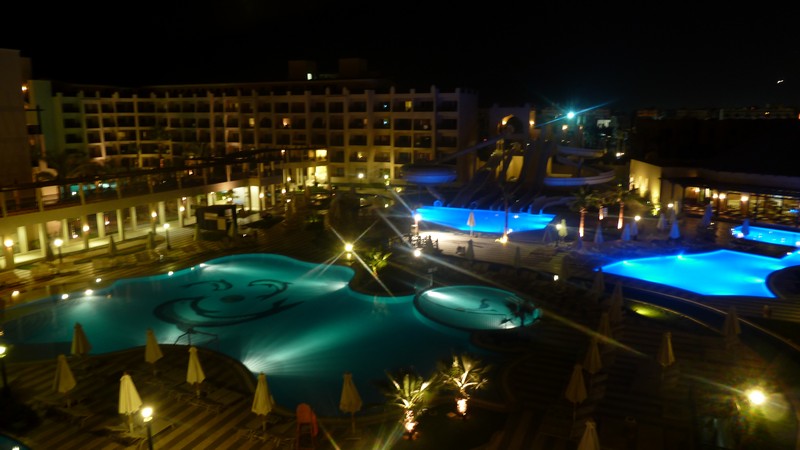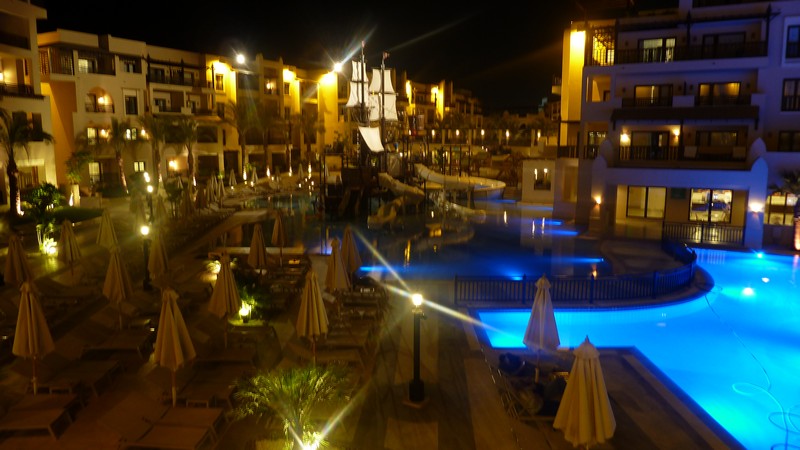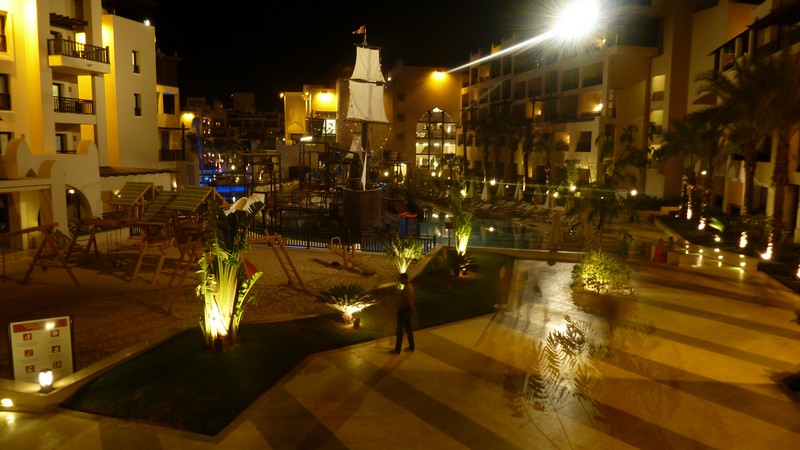 We spent our last day in Cairo, at a small guest house 400m from the pyramids. Arriving after lunch and spending an hour getting through Cairo traffic, we arrived just in time to do a quick tour of the 4600 year old structures. One considers which bits of our civilisation might survive for that long. Burj Al Arab? The White House? The Science Faculty Buildings at Copenhagen University? We touched the pyramids, and it felt just great.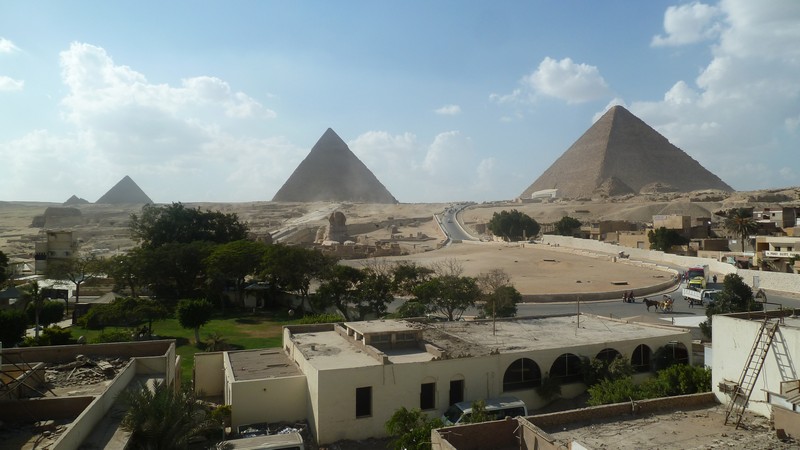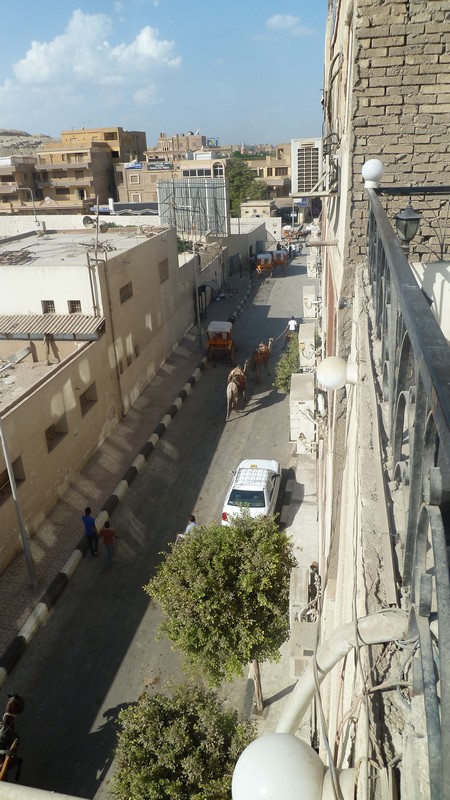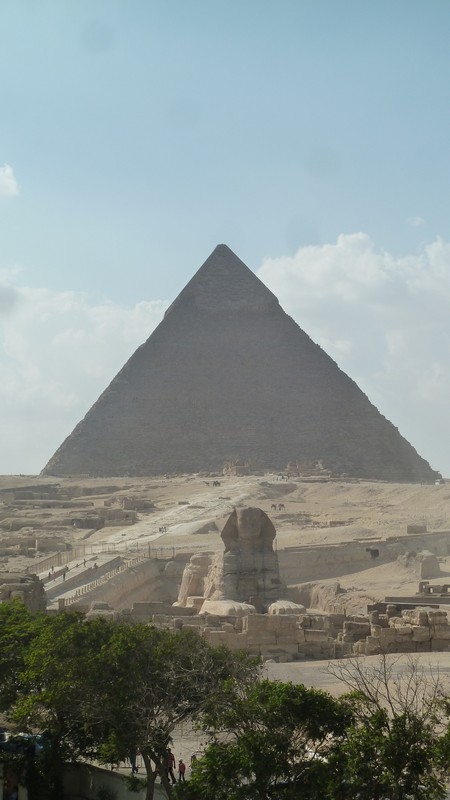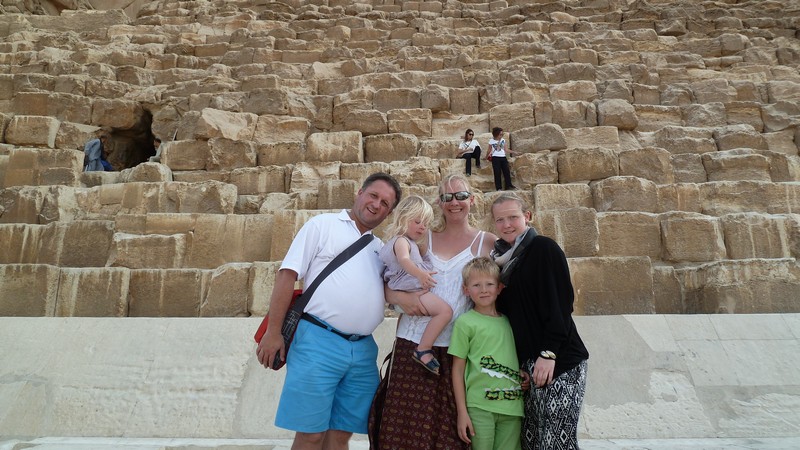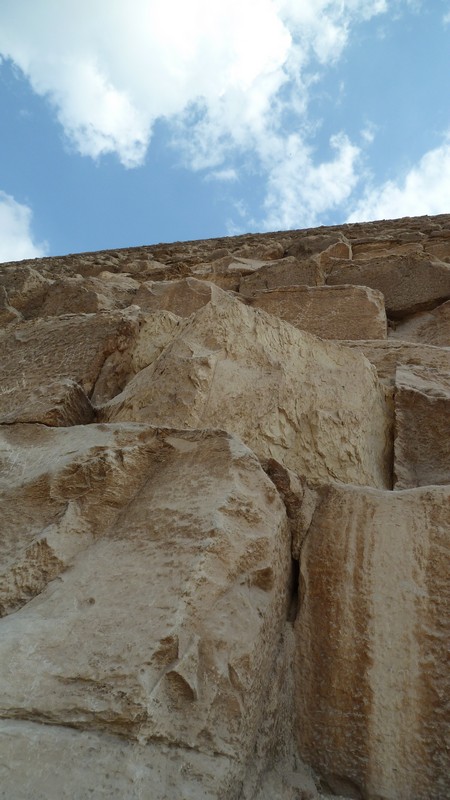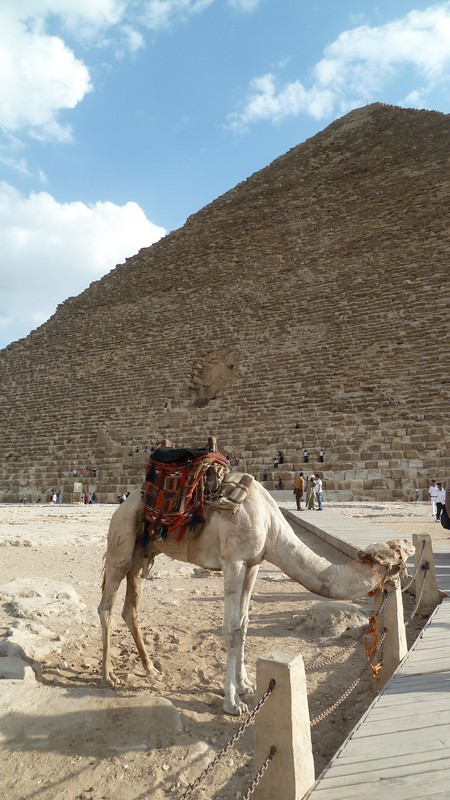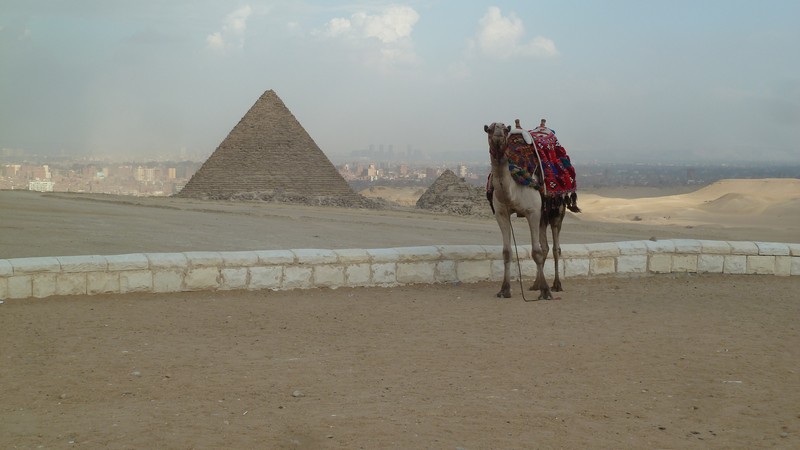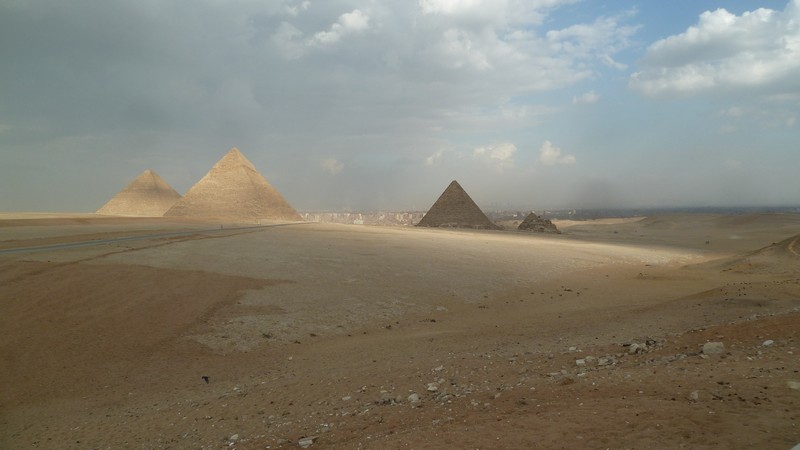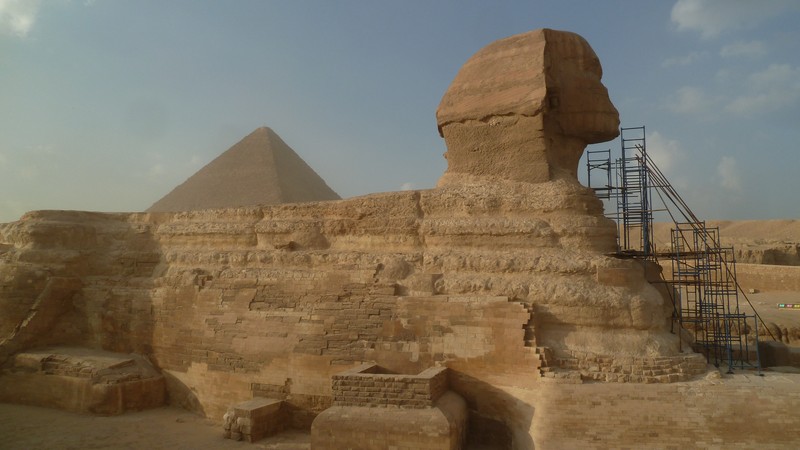 The view from the guesthouse roof top was awesome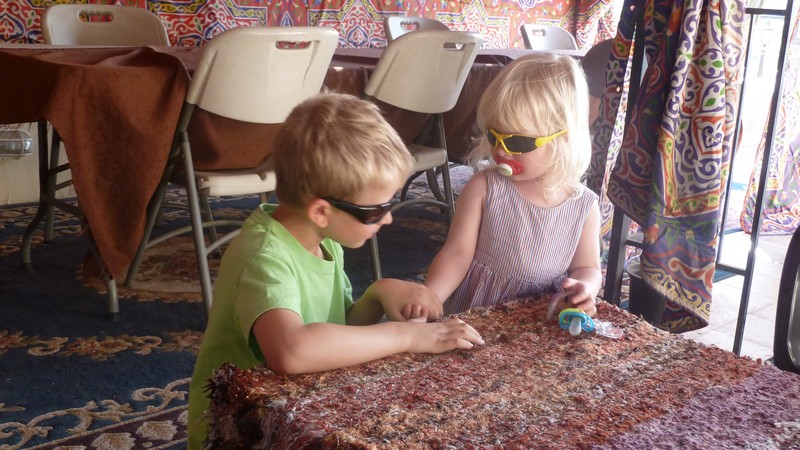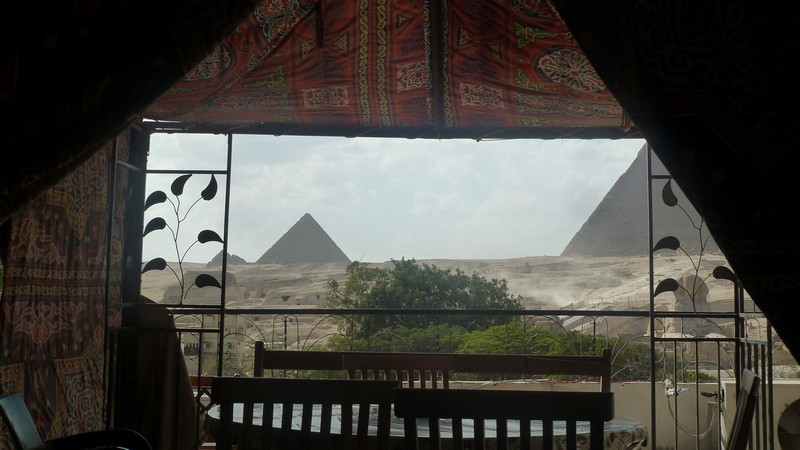 And as the sun set, we had sausages and roast pigeon. We had cold beers. We had good company. We had a view of one of the wonders of the ancient world. Life was good...