Moving January 2009
In 2008, we made the big decision to leave the comfortable lifestyle, the wineries, the pool in the back garden and the redback spiders in the shed behind and move to Denmark. It was not a decision made quickly or easily – by moving, we hope to be able to travel more and more easily, and to visit friends in Europe more often. Life in Adelaide has given us a lot – an opportunity to get to see more of the down under part of our family, a very comfortable life style, a comprehensive knowledge of South Australian wines, fantastic camping trips, and some very good friends who we'll sorely miss.
Spot the koala in the tree.....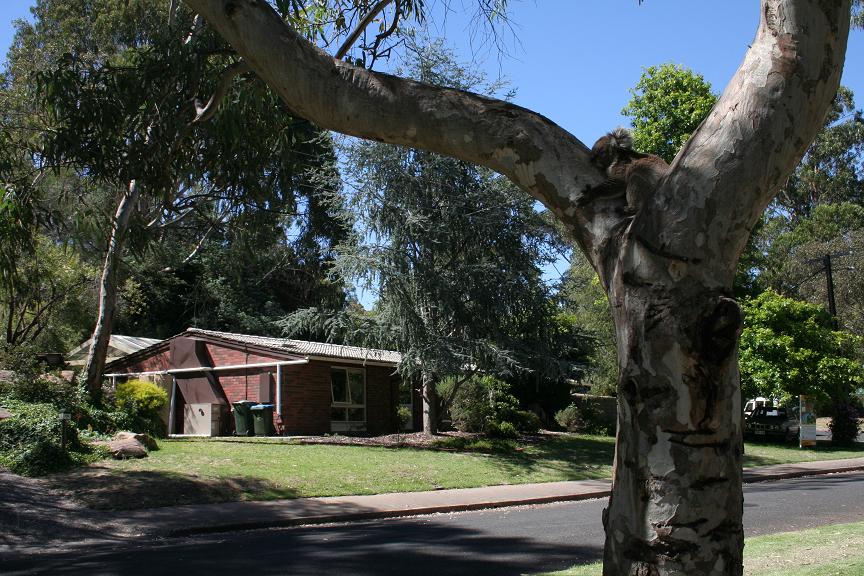 In the past few months, we've barely had time to come up for air – but we have accomplished a lot! The Plan is progressing, we're still finding time to enjoy life – and we look forward to the challenges next year.