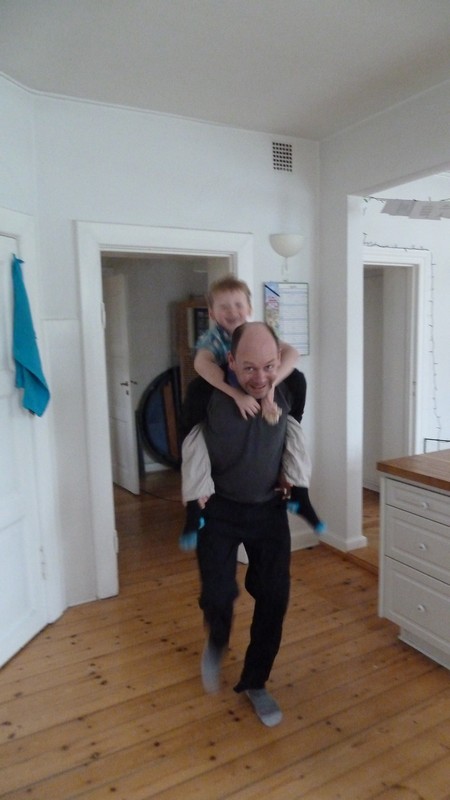 Stuart carrying out his odd-faherly duties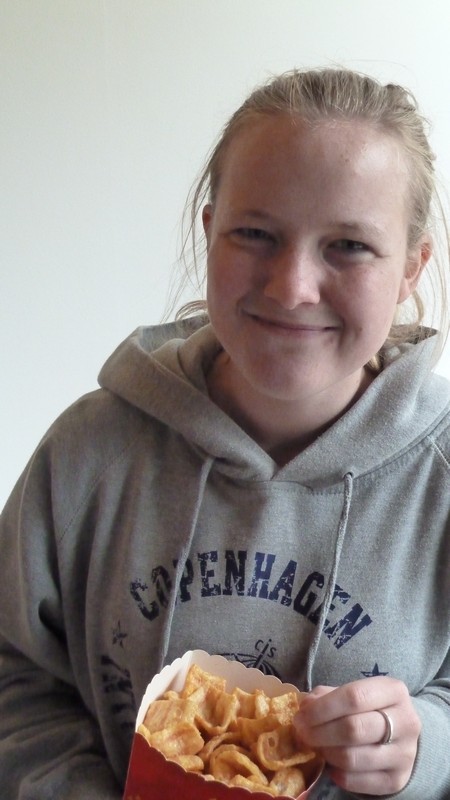 Karolina has bacon chips...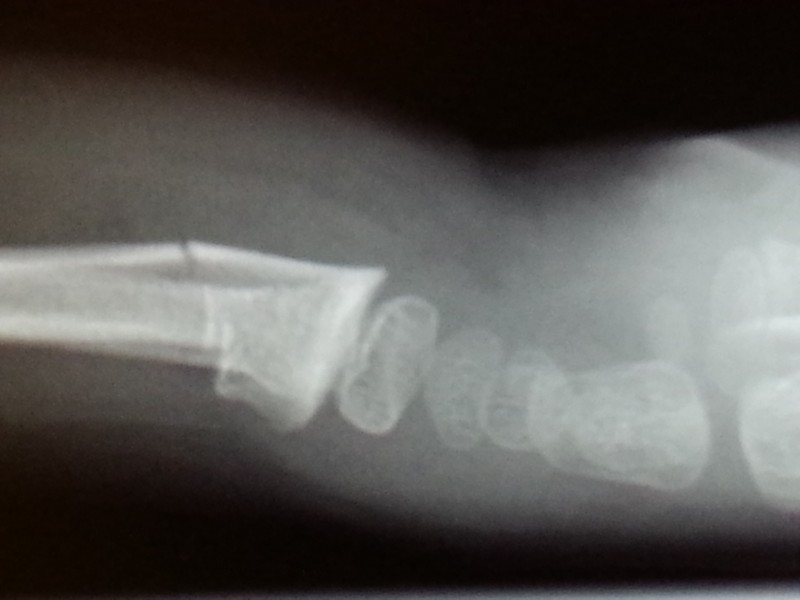 A jump from a swing left Daniel with a broken radius and ulna...
Emily helps us make sure Natasha does not have to suffer the fashion disasters white t-shirts bring...
THAT's why we got the double bike trailer!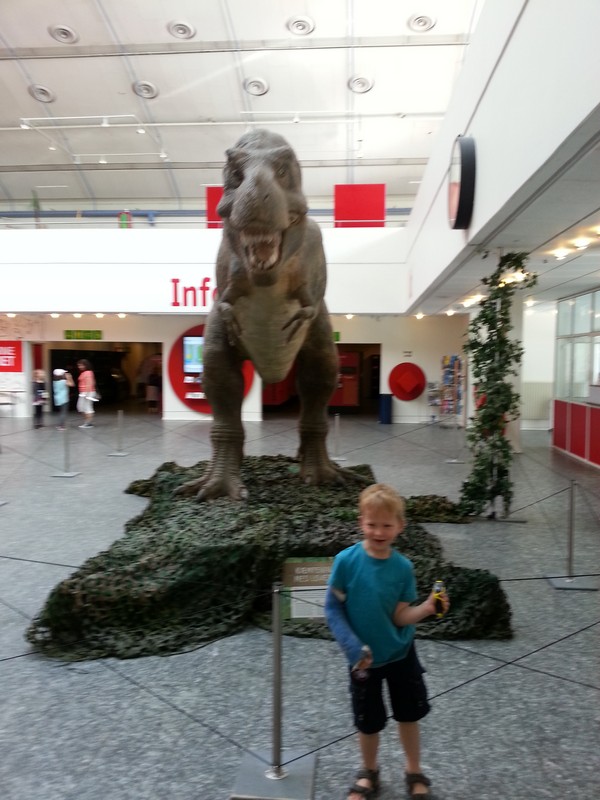 The Experimentarium had dinosaurs!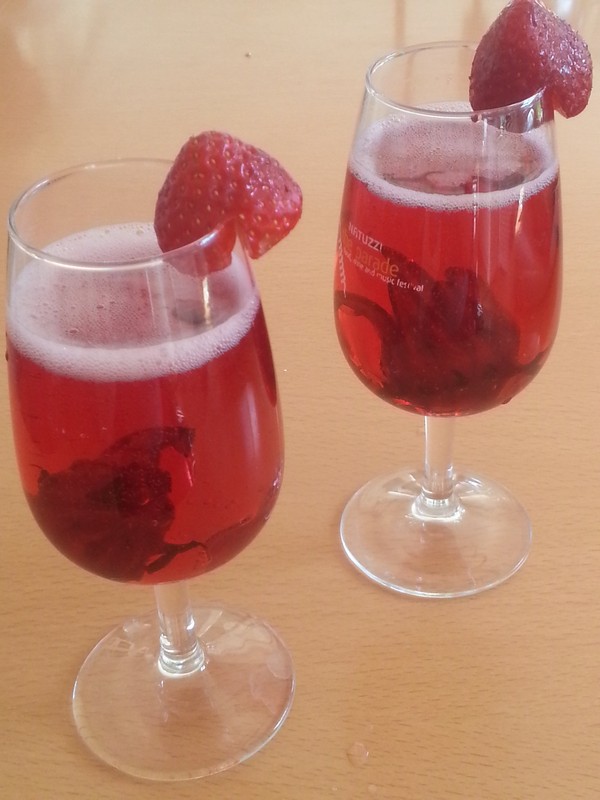 Pink cocktails for the Swedish royal wedding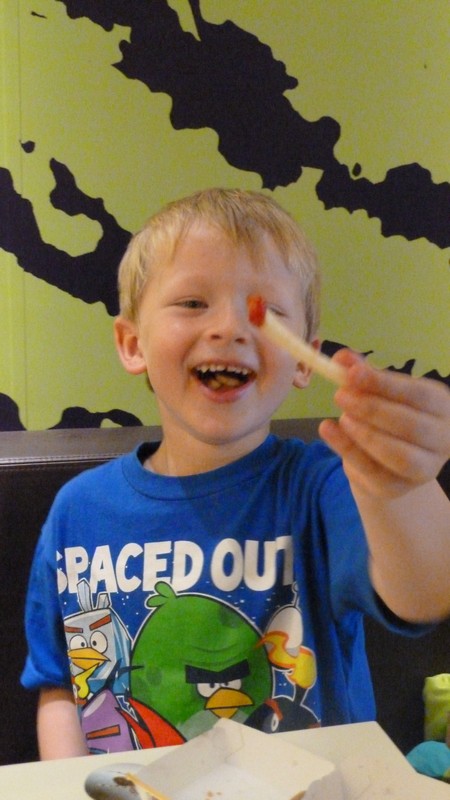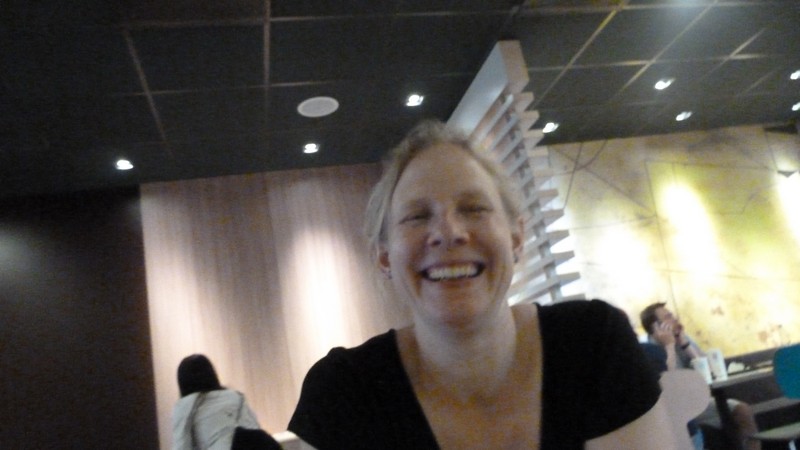 A Daniel and mum trip on one of Lotte's days off: the geological museum followed by lunch at McDonalds. The fine art of compromising!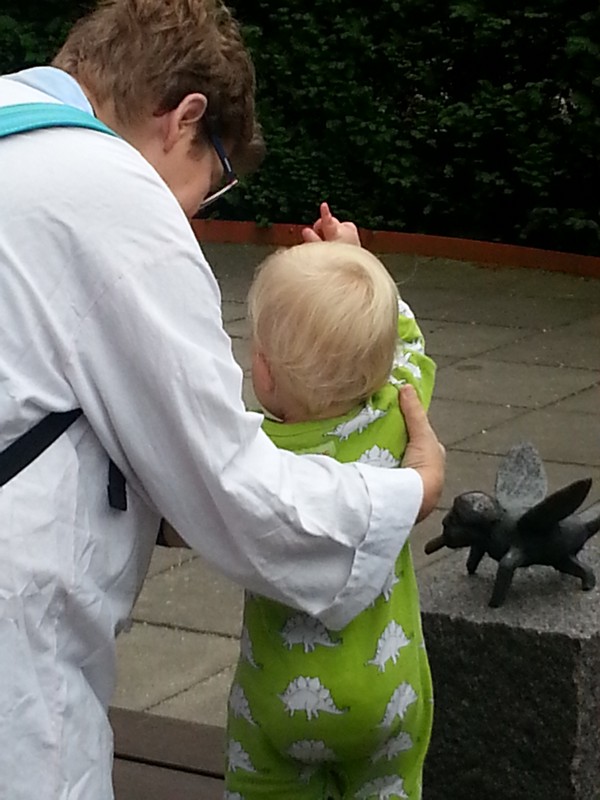 Lisbeth shows off the art at Rigshospitalet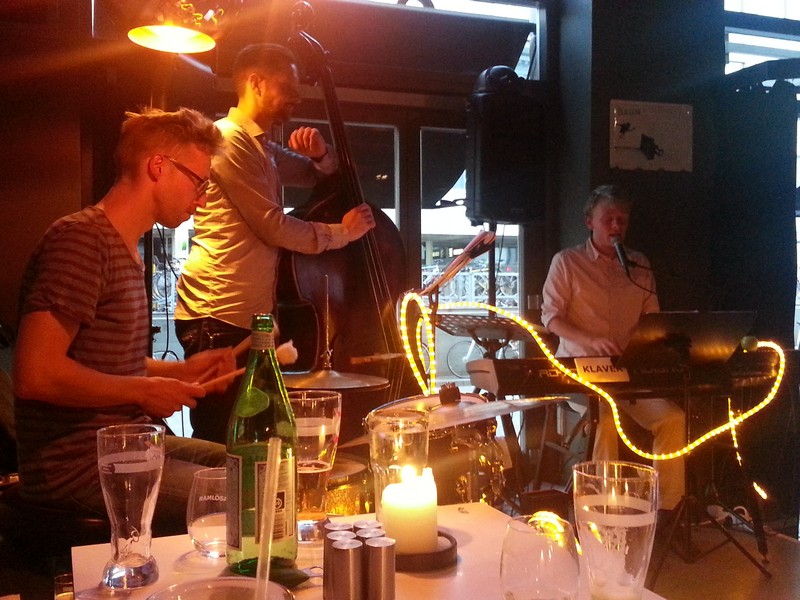 At the jazz festival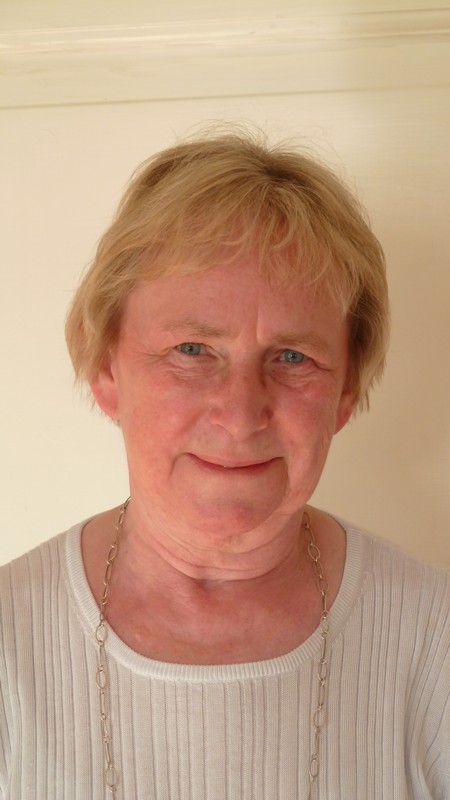 Lene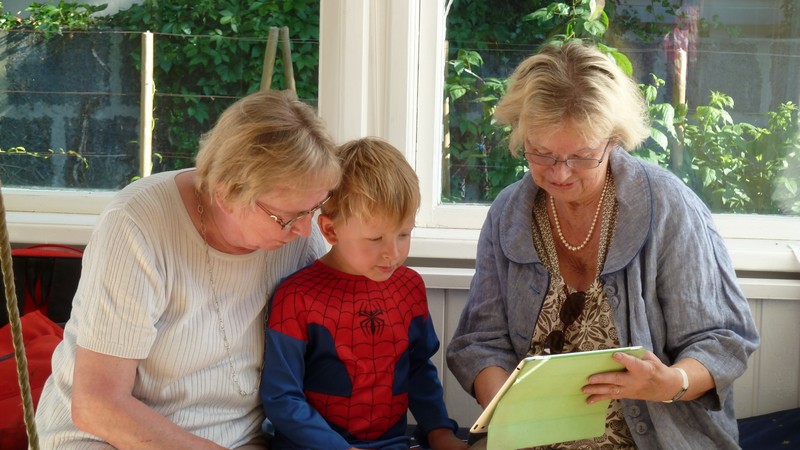 Admiring Hanne's ipad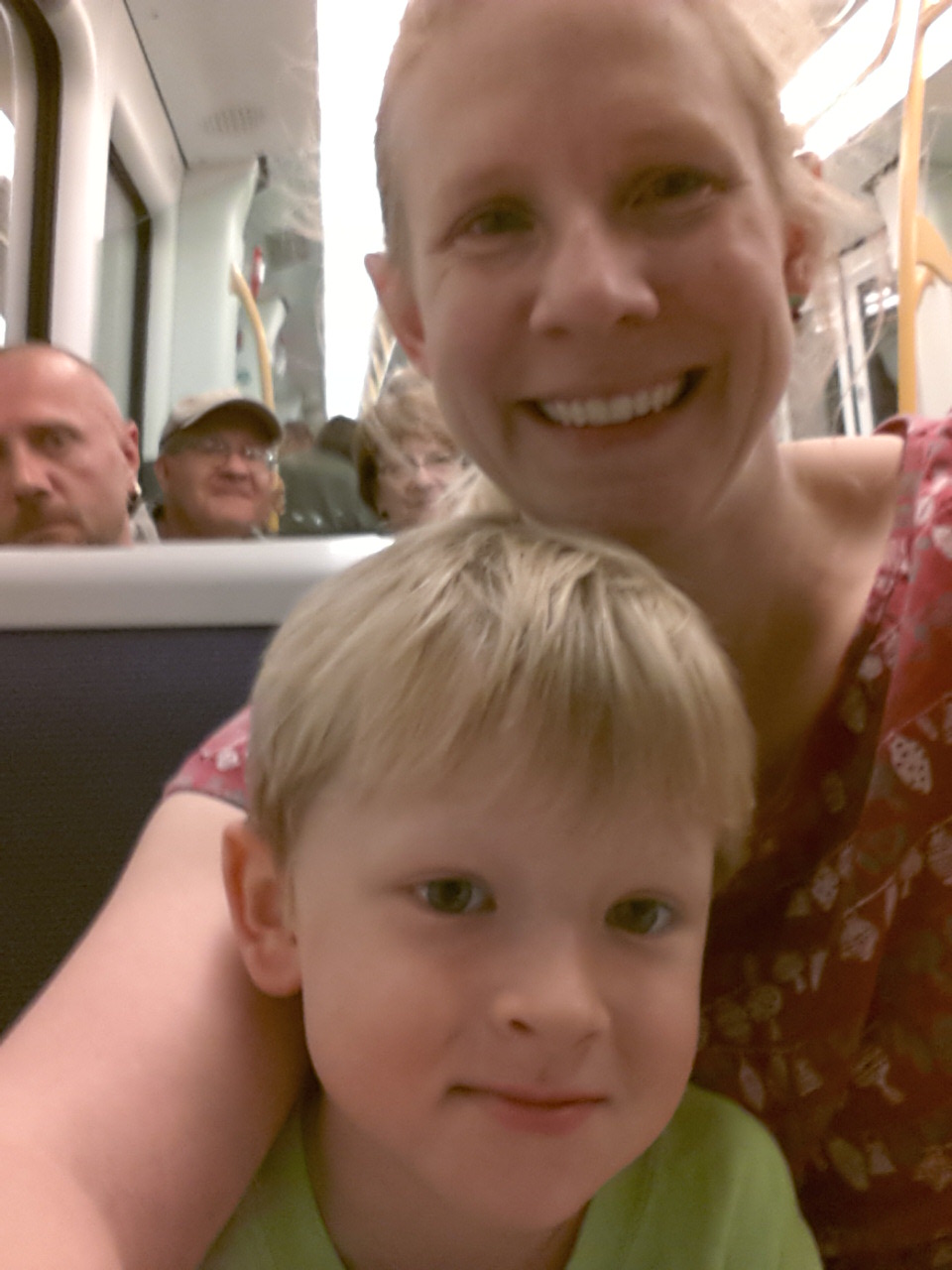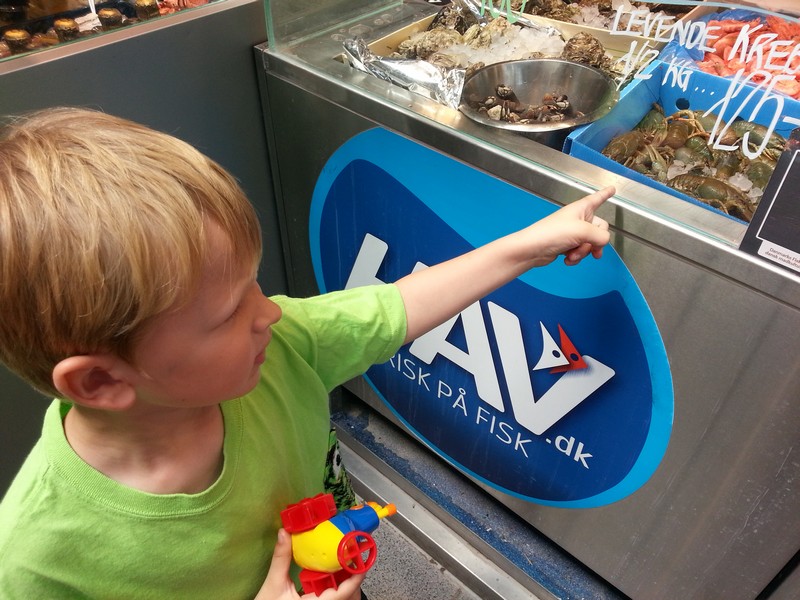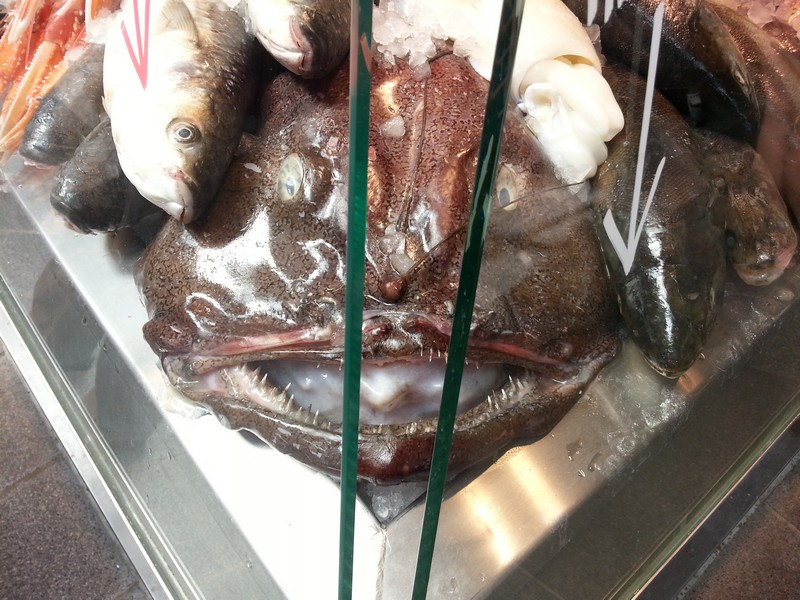 A Daniel and mum day out to Torvehallerne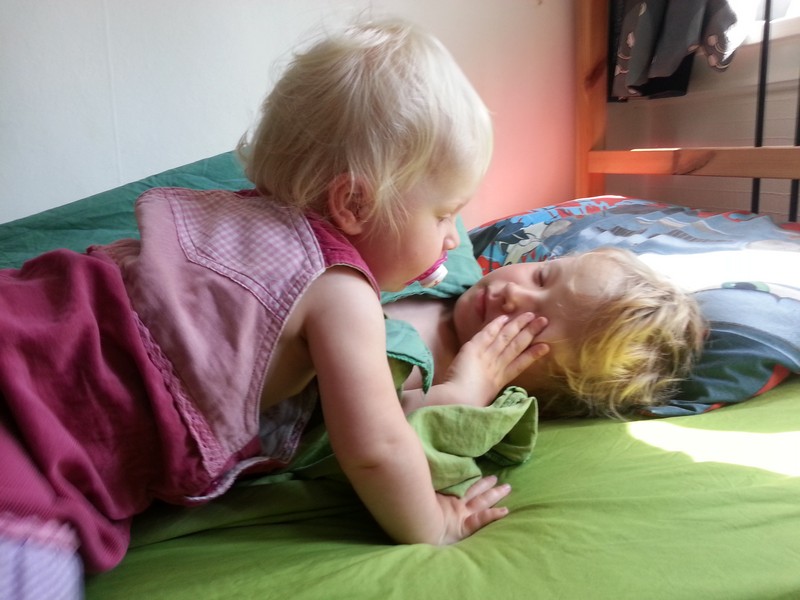 Waking Daniel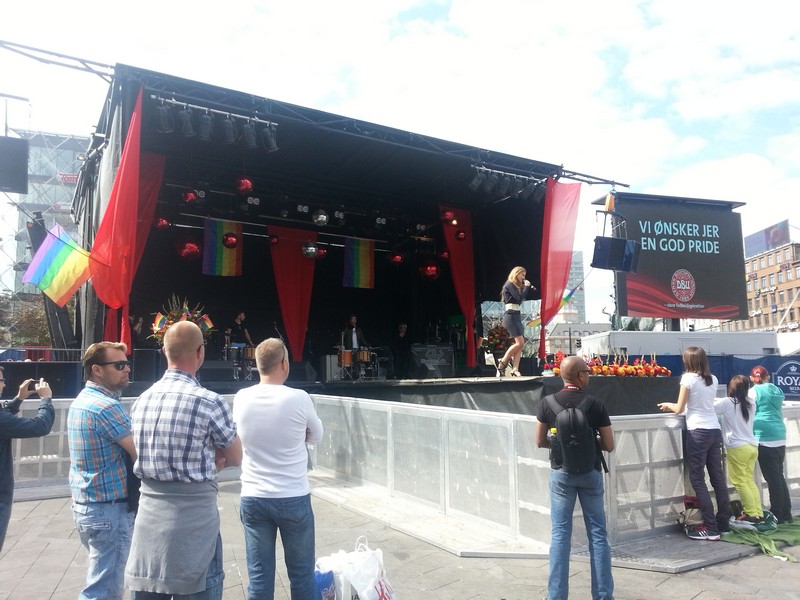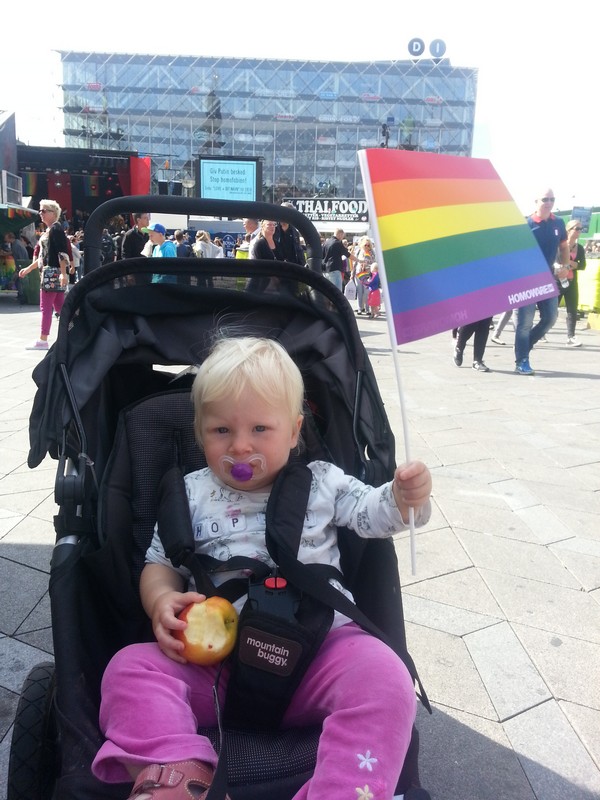 The boys and Stuart went off camping for the weekend. Natasha and Lotte went shopping, and ended up on the town hall square where some young woman sang surprisingly well - and was surprisingly fussy about her microphone. Was she a pro? Shame on us for not recognising Emmilie de Forest right away! The real "aah" moment was when a couple who'd just got married posed by the stage - and we got a gay pride flag!