Photos from a camping trip to Ngarkat National Park October 2005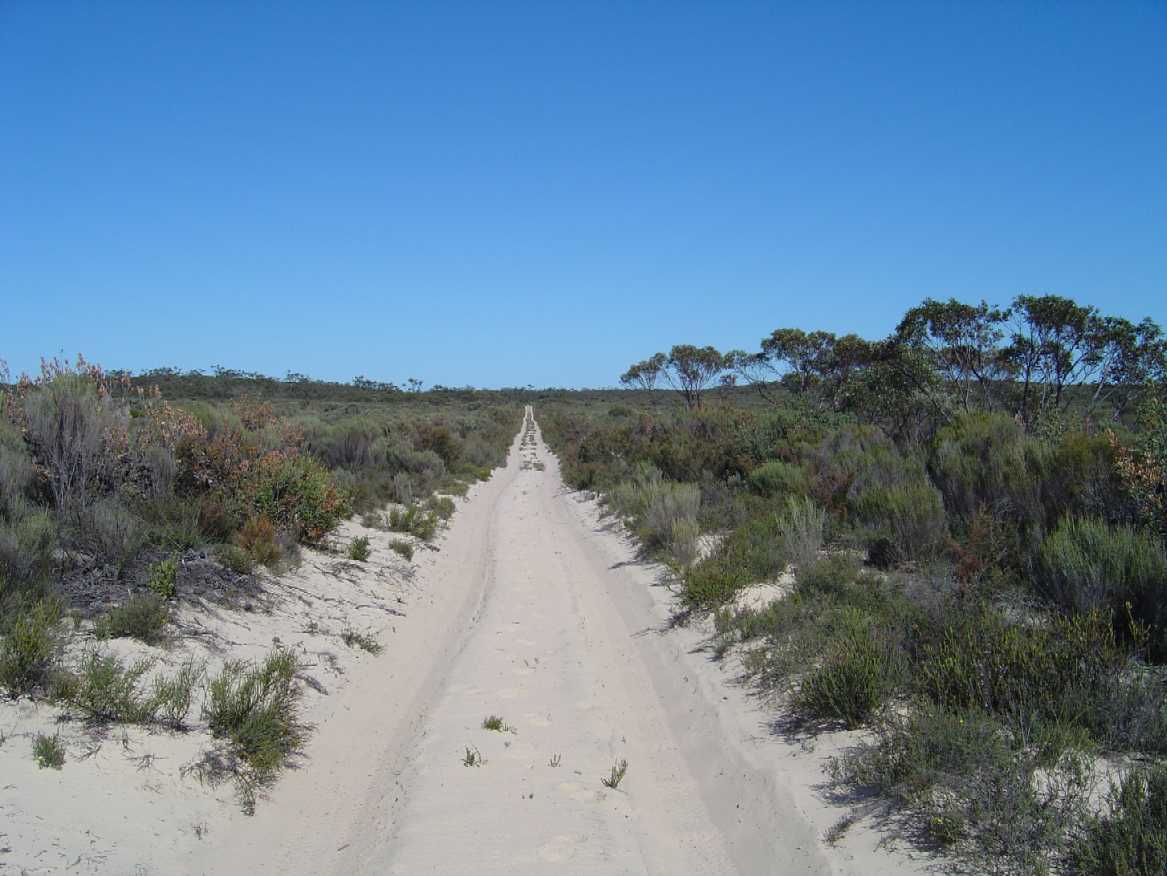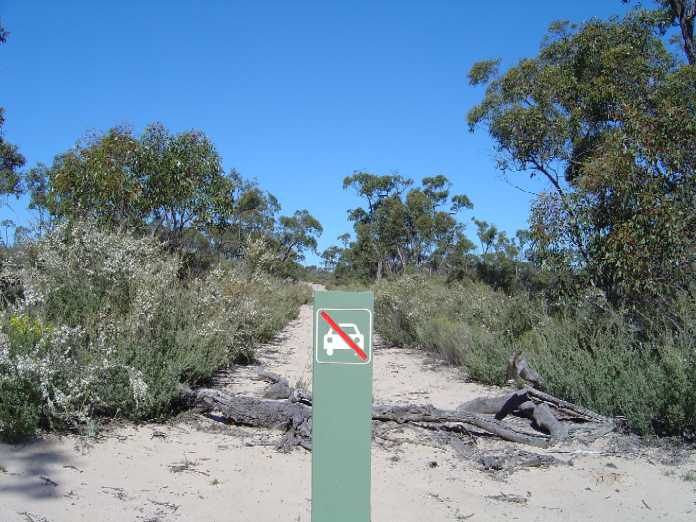 Ngarkat is largely made up of sandy soil with scrubby vegetation. Most of the old four-wheel drive tracks have now been closed off to traffic to allow for revegetation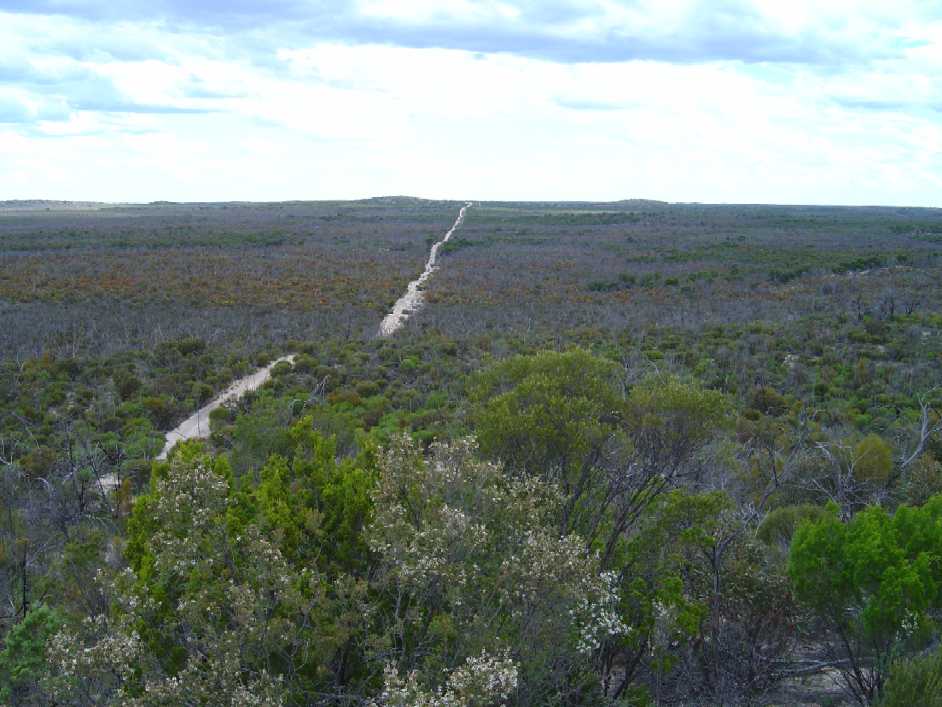 Some four-wheel drive tracks remain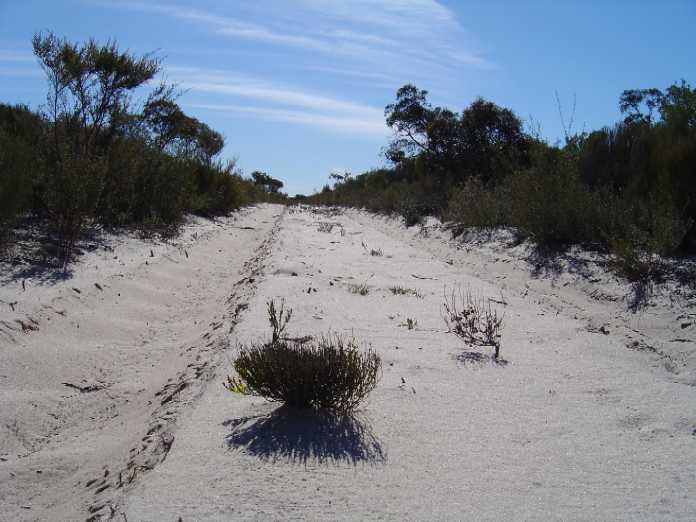 A morning walk...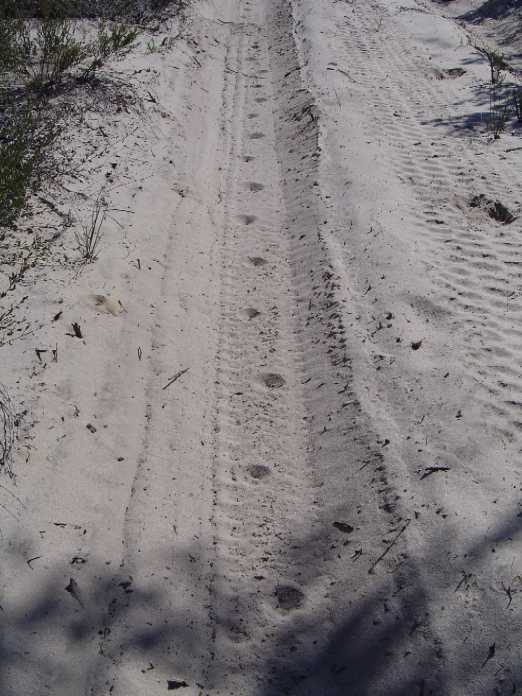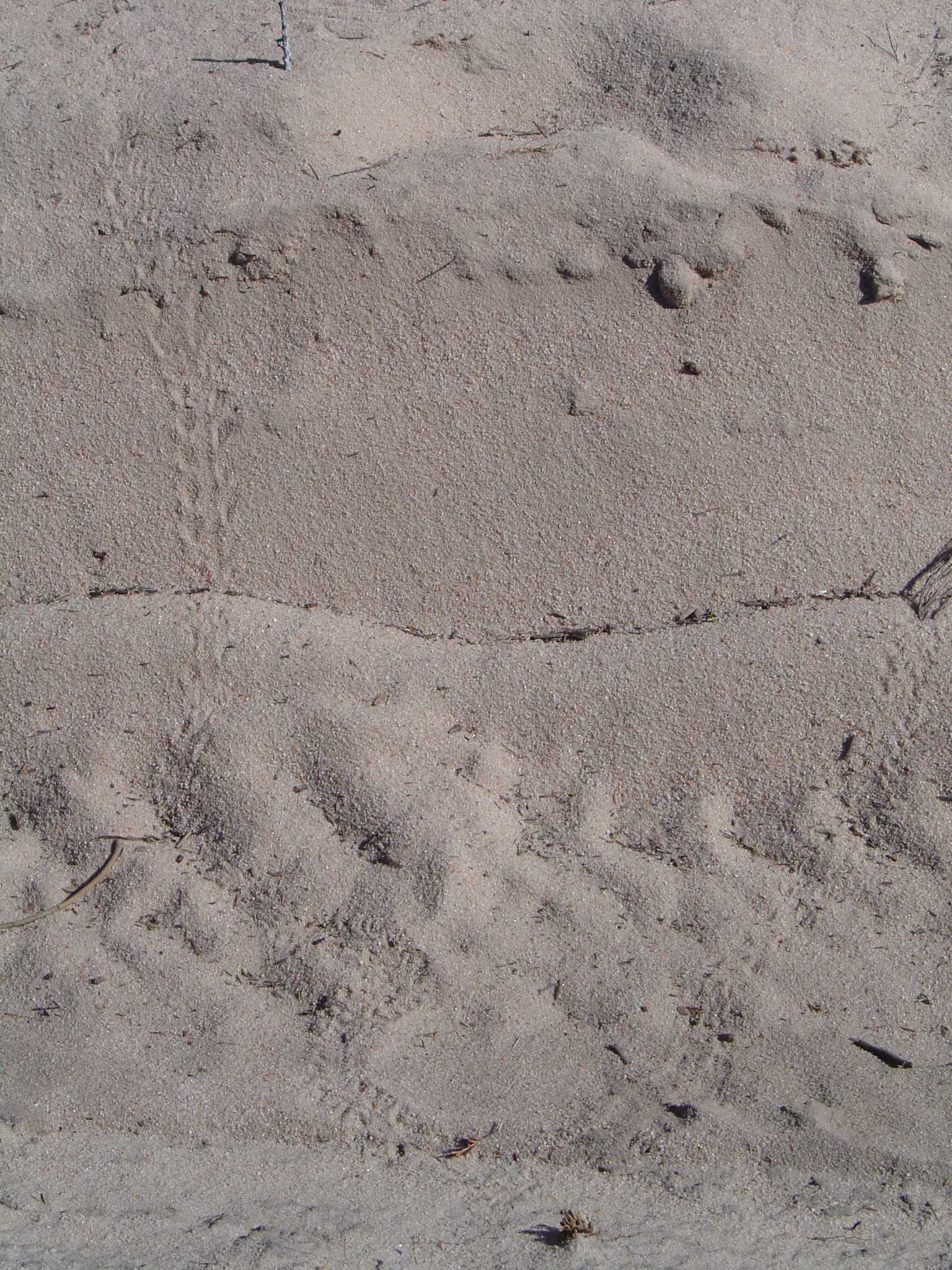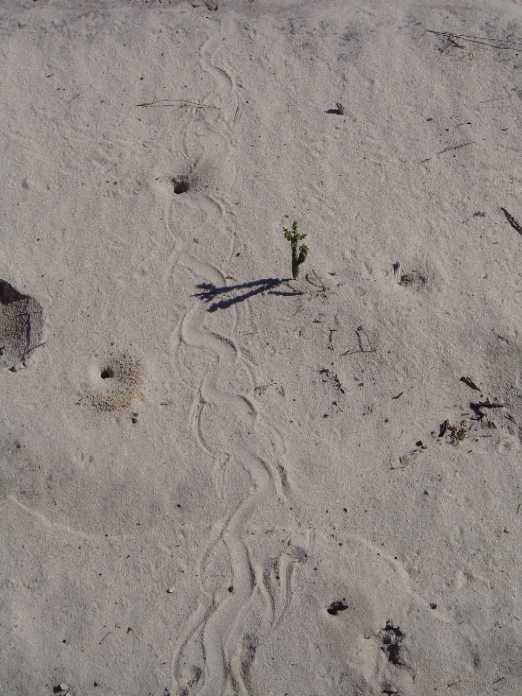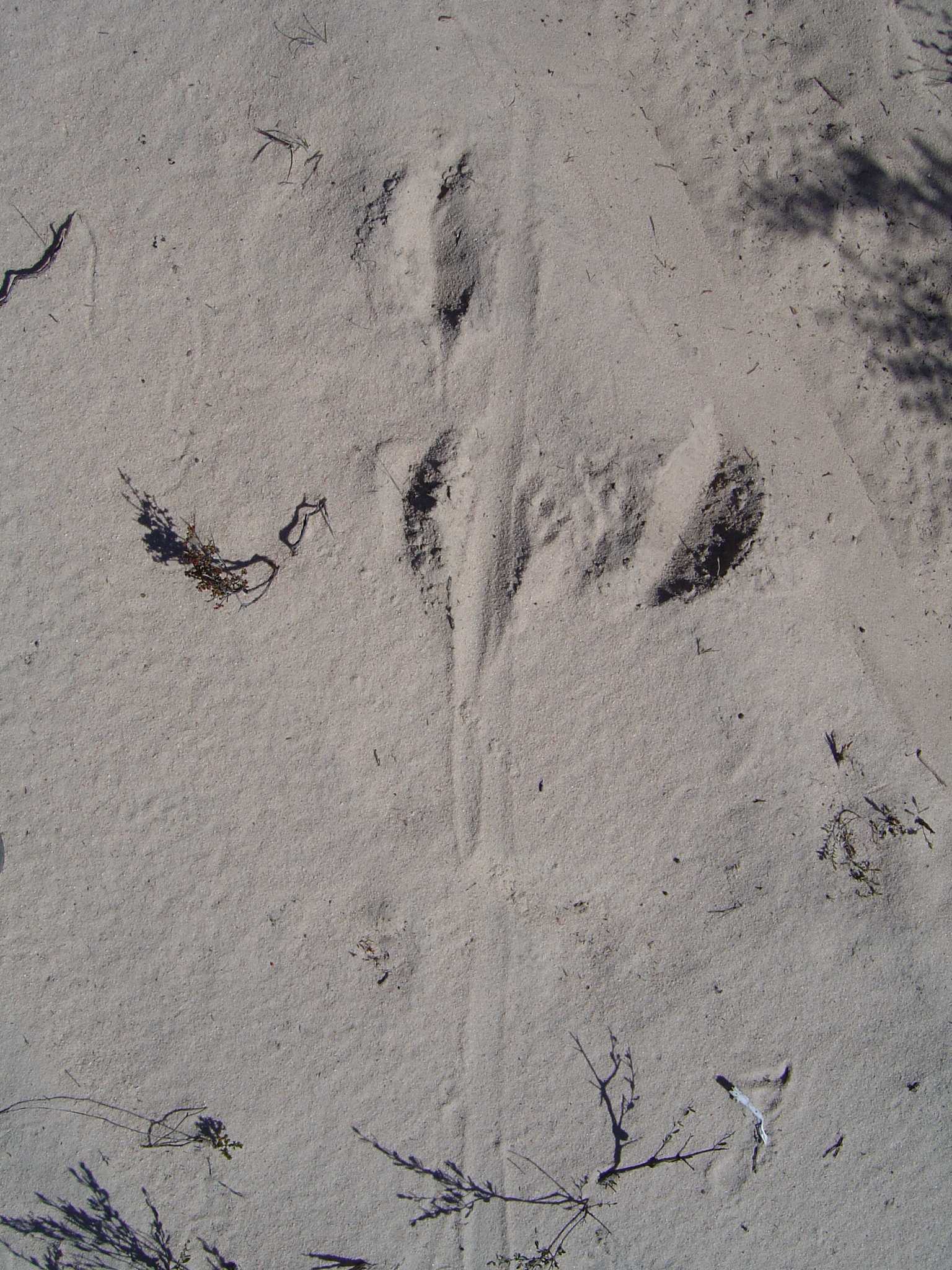 We did not see many animals. An early morning, with the sun low in the horizon, the heat of the day just starting to be felt, revealed lots of tracks...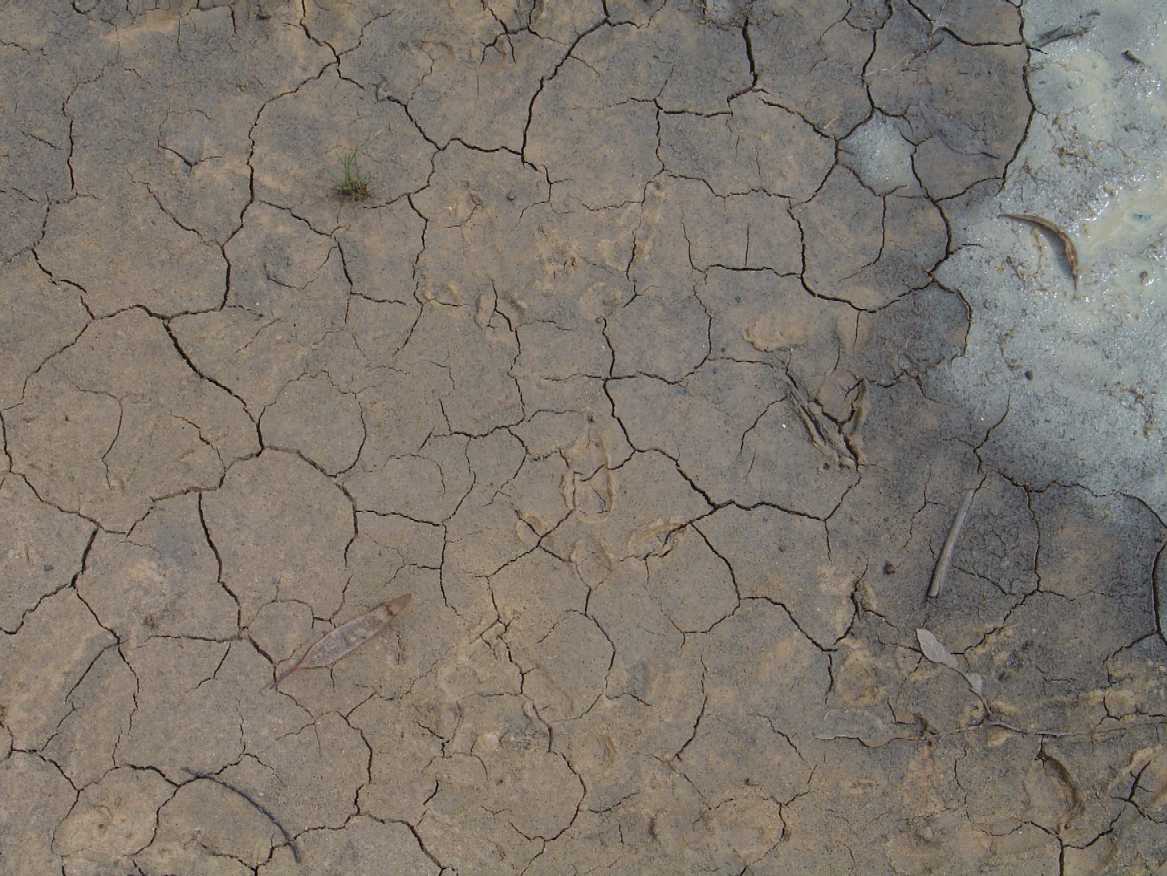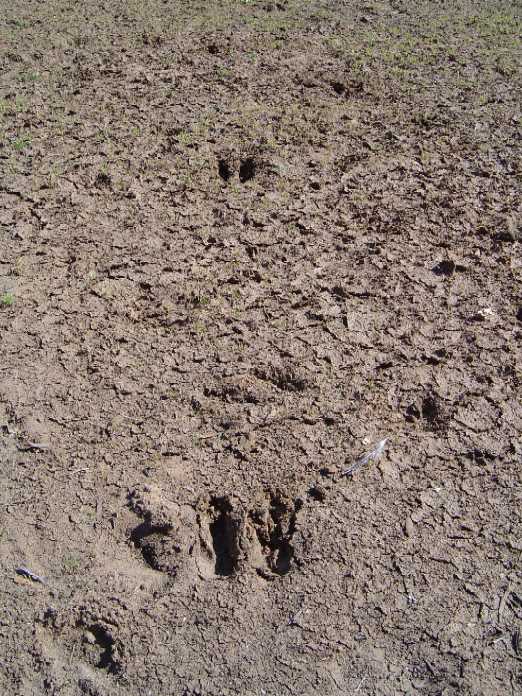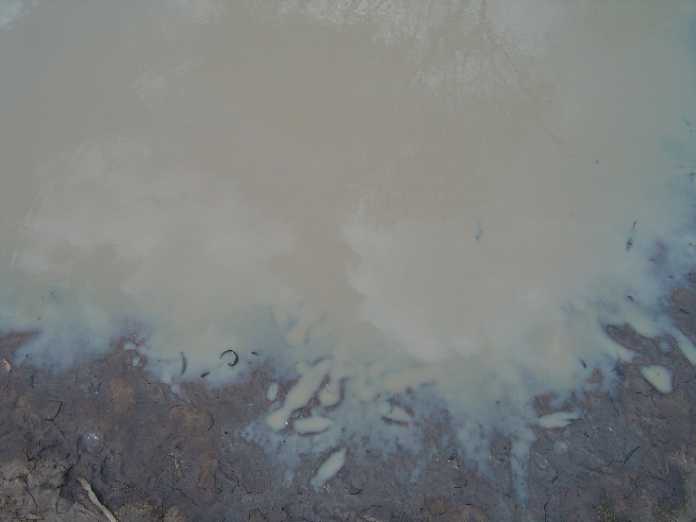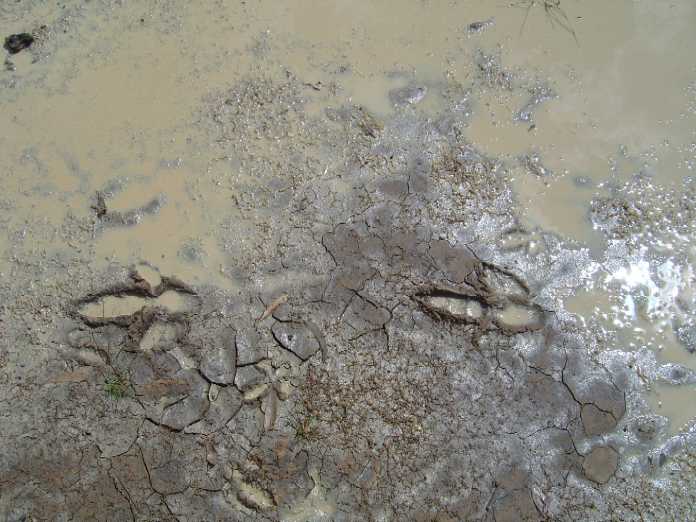 At the beginnng of summer, the watering holes were drying out though still a source of water to many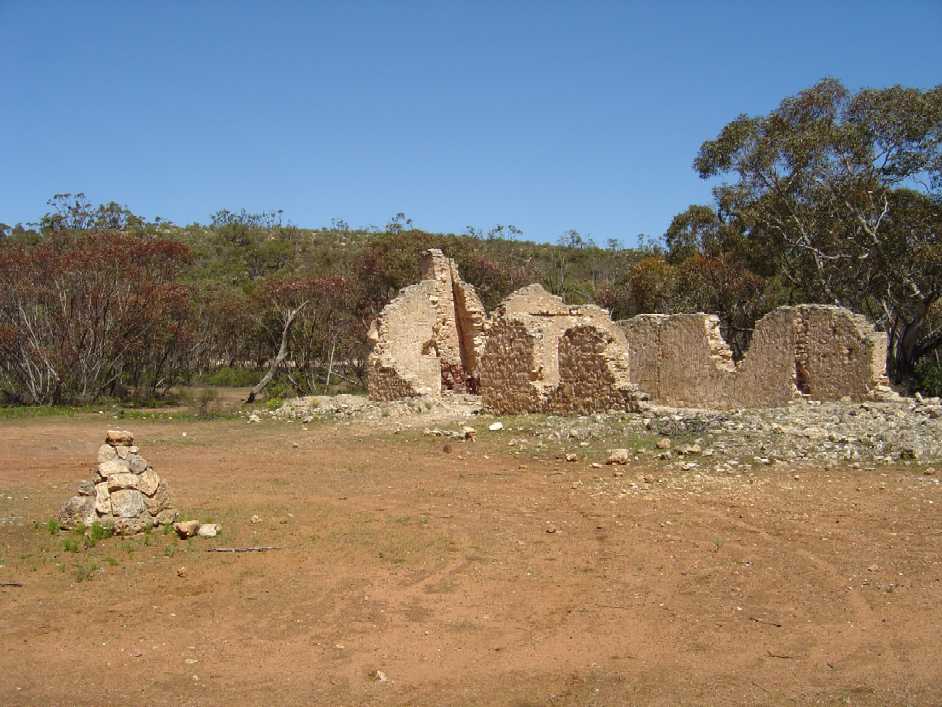 Ngarkat was farmed from the 1880's onwards. This ruined farmhouse was heavily grafitti'ed by visitors. The day was hot, the only noise a constant buzzing of insects. How different from home it must have seemed to the early settlers.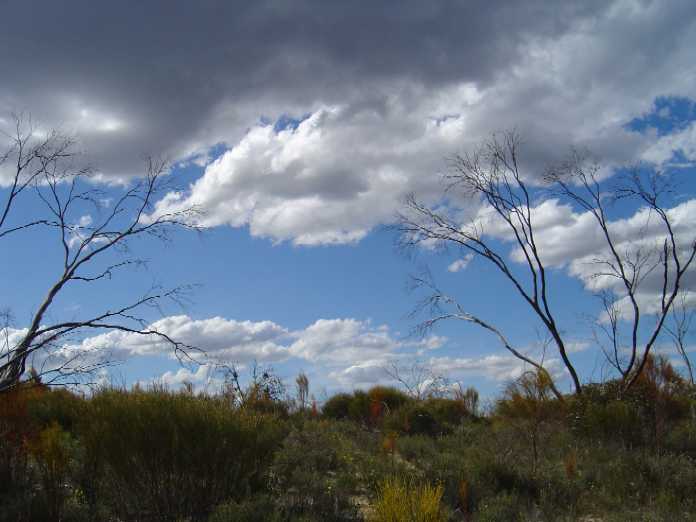 Bushfires are not a rarity. The bushland regenerates well after fires. Here, the burnt trunks are surrounded by regrown bushes and grass.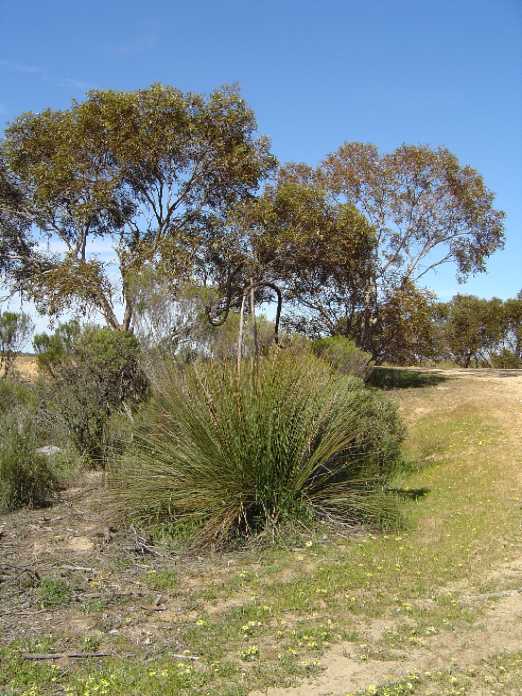 "Blackboys"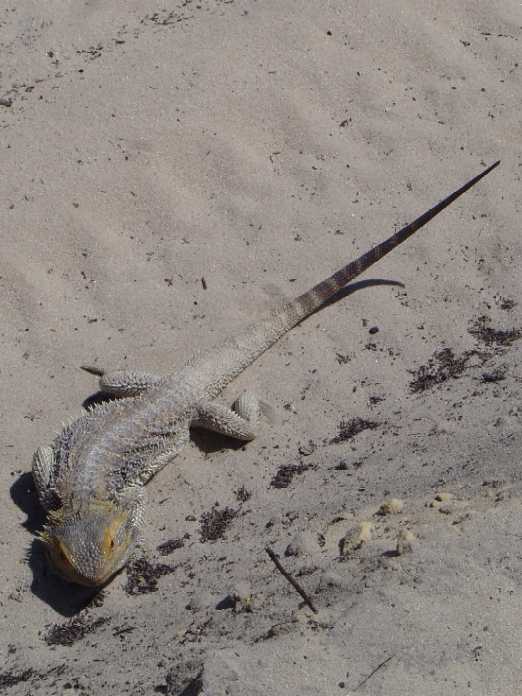 A "bearded dragon"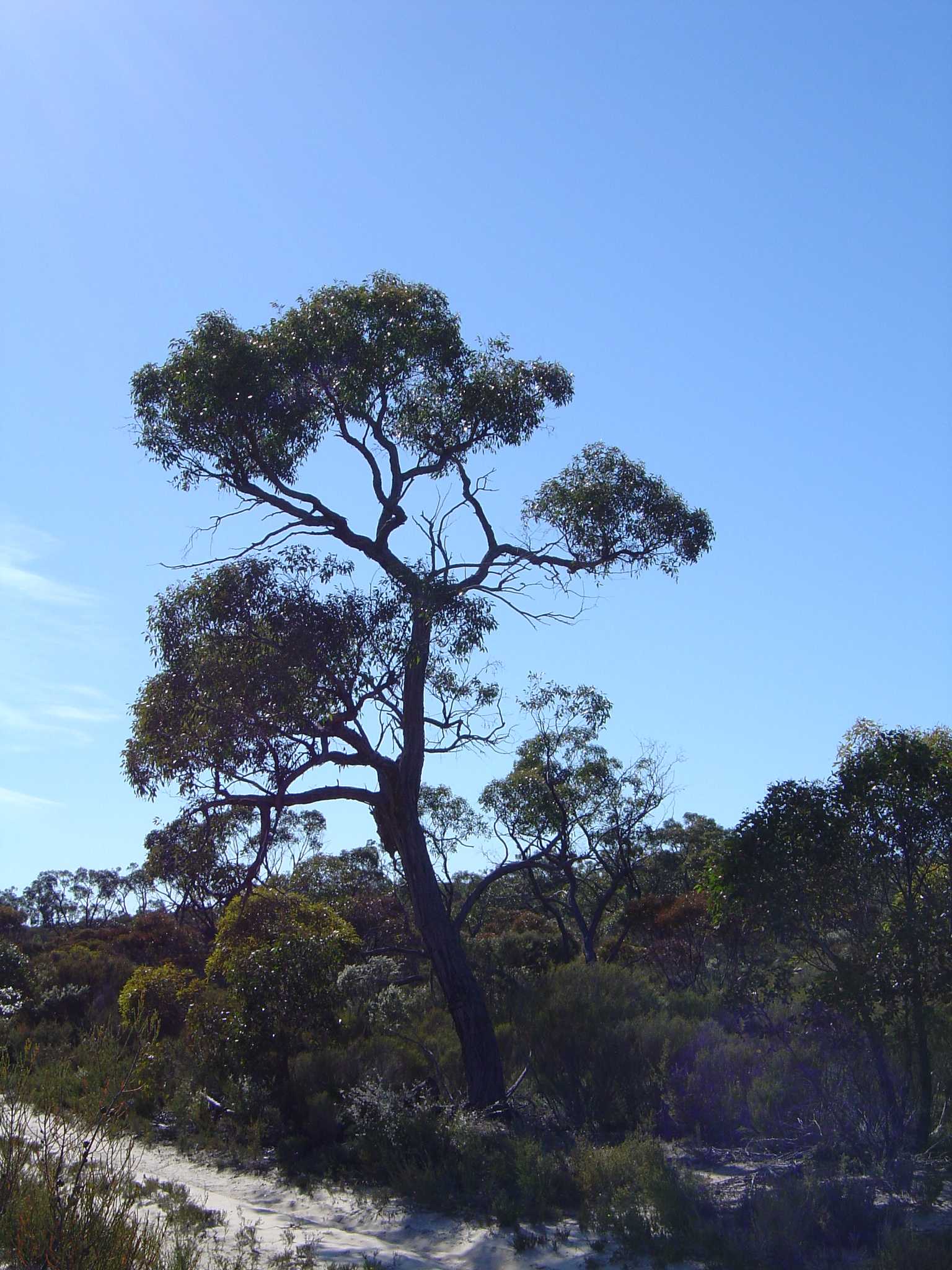 The parts of the park which were undamaged in the fires of the last few years still have significantly-sixzed trees.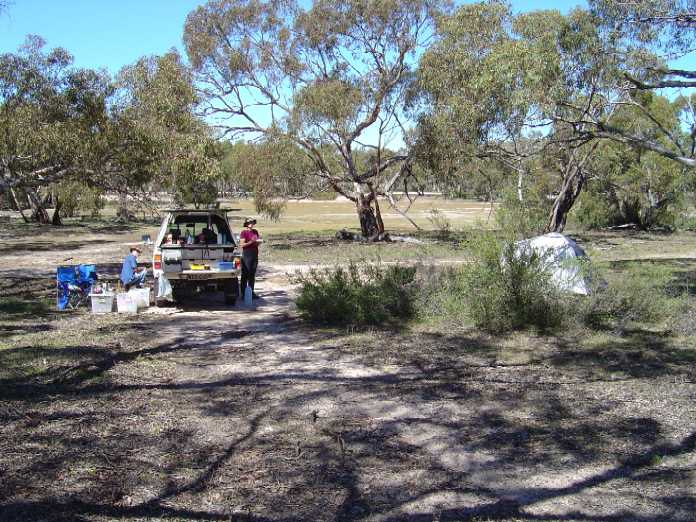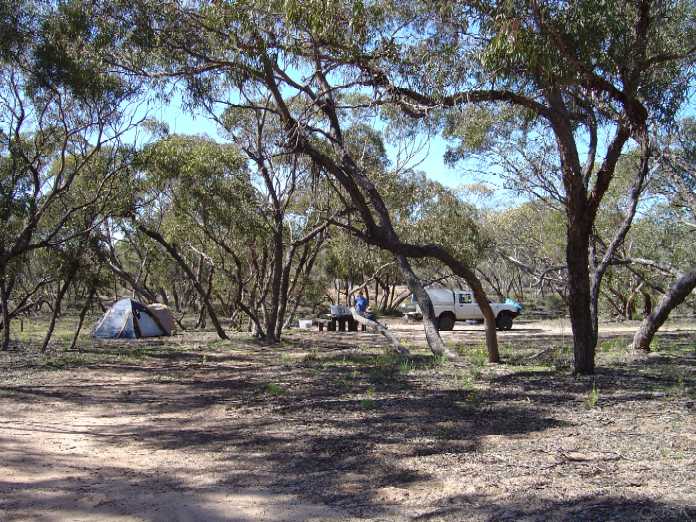 There 5 camp sites in the park. A camping permit should be purchased. Some sites have long drops and firepits, some are more primitive. Efforts have been made to provide sites sheltered from each other. Firewood is scarce at the more popular sites.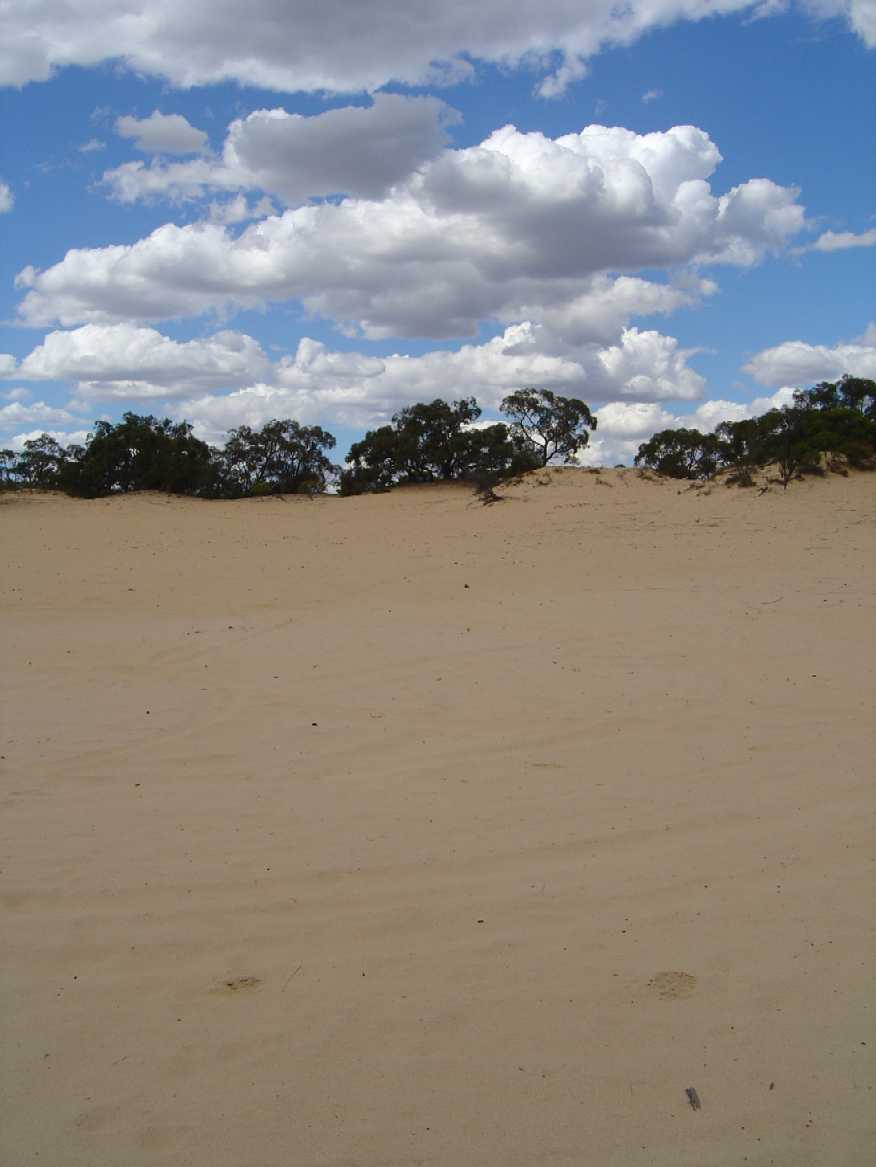 The colours were pure and strong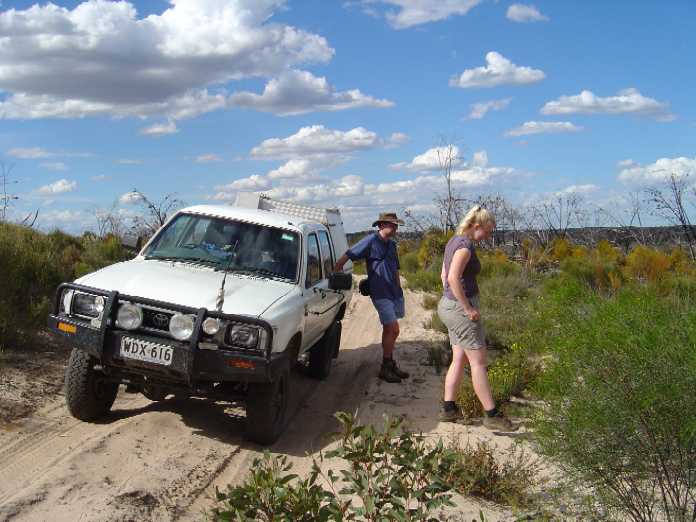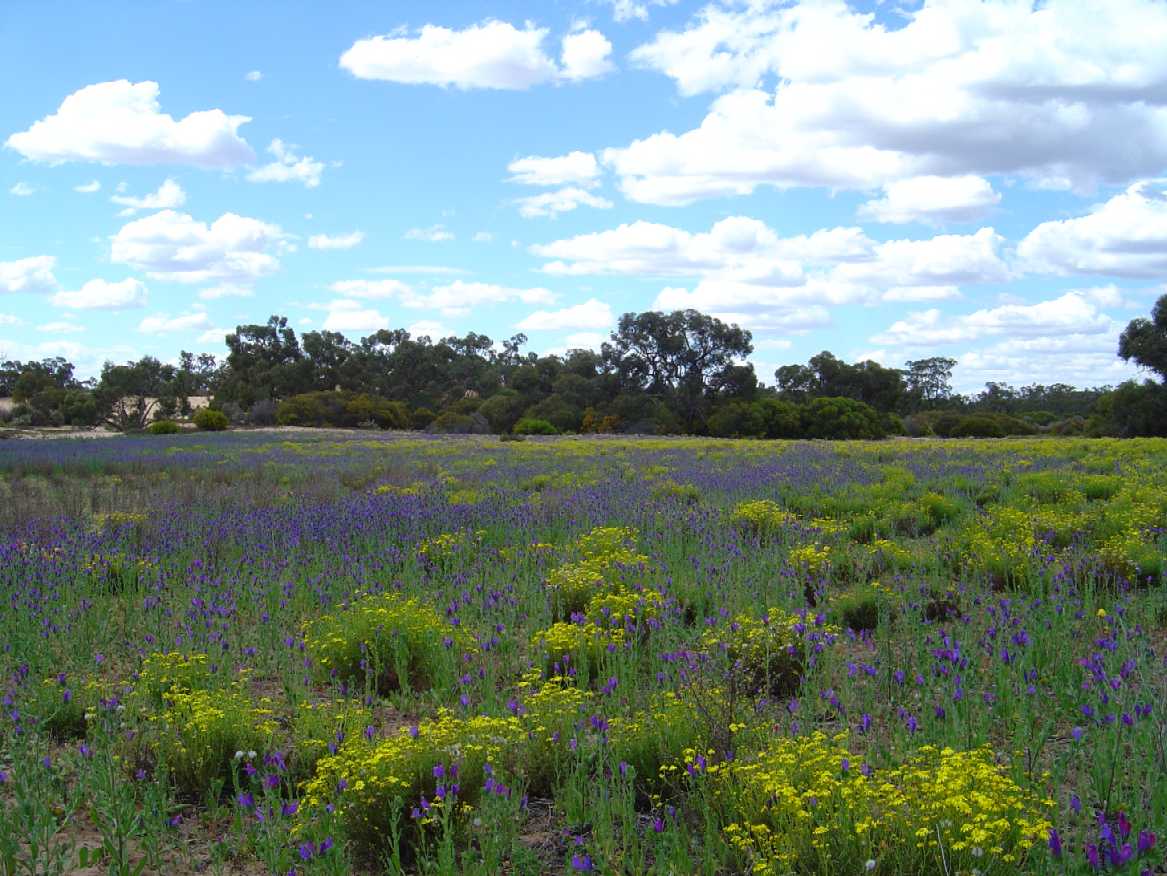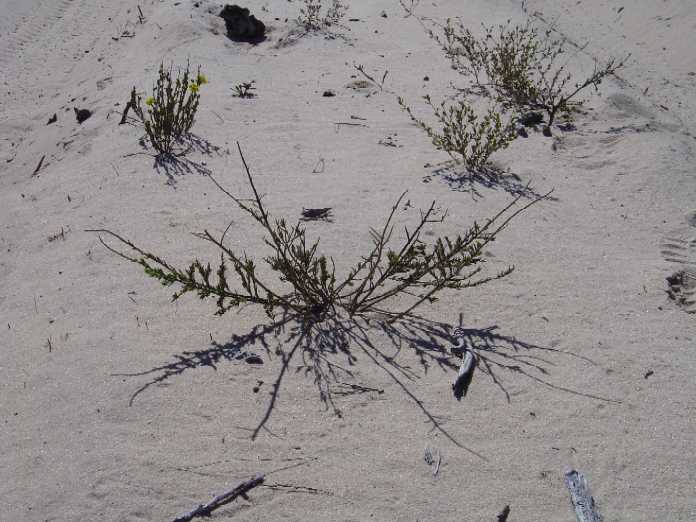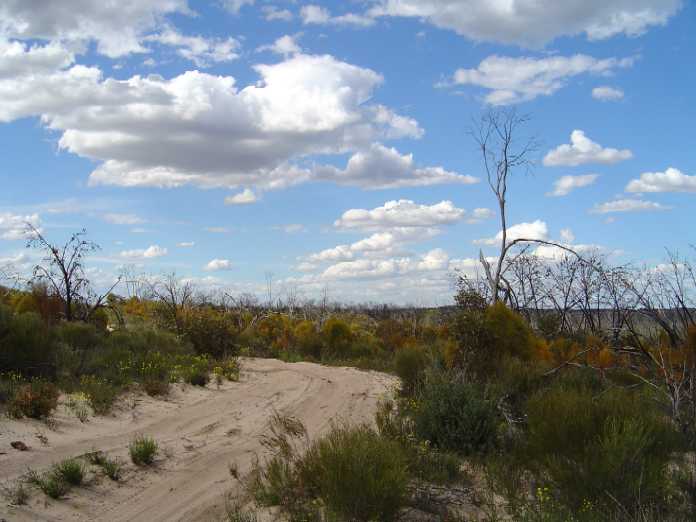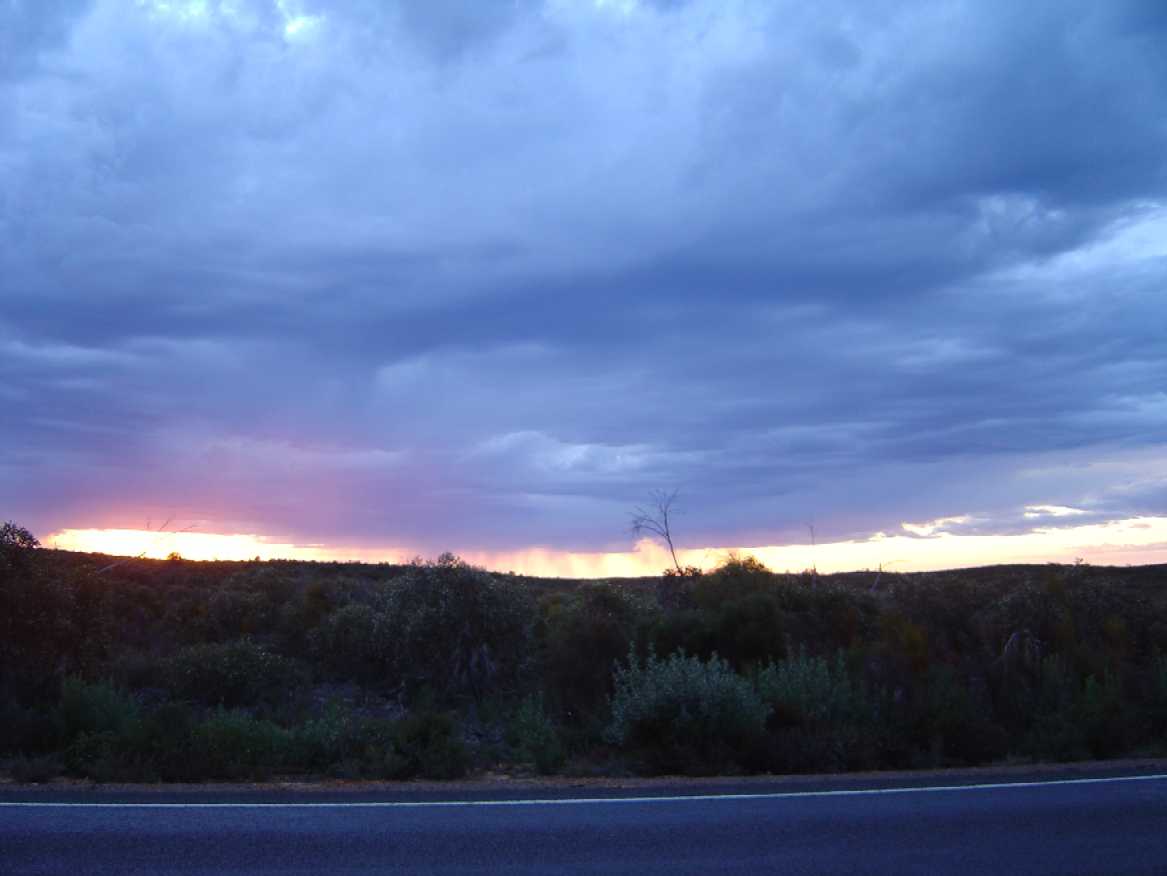 At nightfall, rain in the distance