Photos from visits by friends December 2005 - February 2006
In December, Alix, Nicolas and Gwen arrived. They stayed for three weeks, interrupted by a few trips outside Adelaide. Their stay gave us a chance to get to know Gwen, to spend some time at the playground across the road, go for walks in Mount Lofty Botanic Garden, dig holes at the beach, spend time in the pool, enjoy some home cooking - and catch up.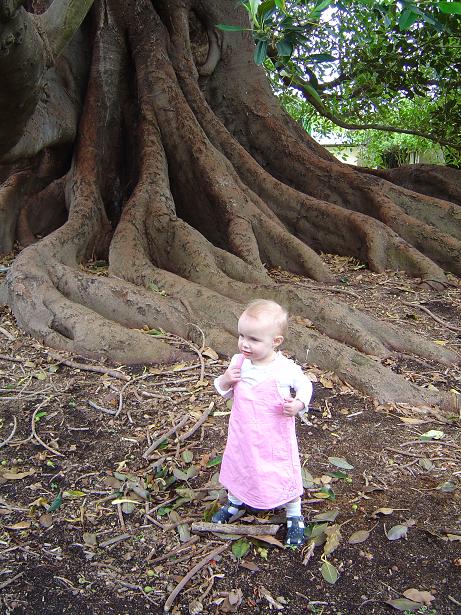 Gwen outside Hardys Tintara winery, McLaren Vale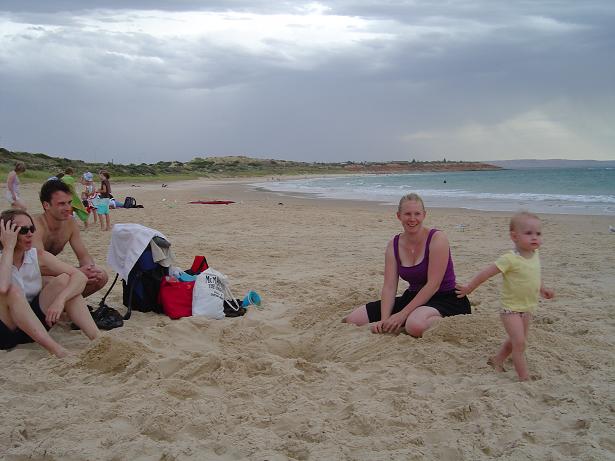 Port Noarlunga Beach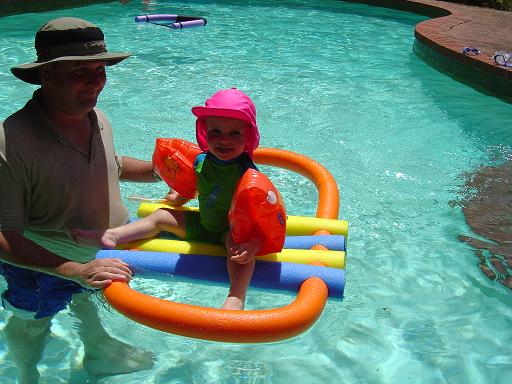 While the adults enjoyed local wine and fruit juice, Gwen rather liked drinking the pool water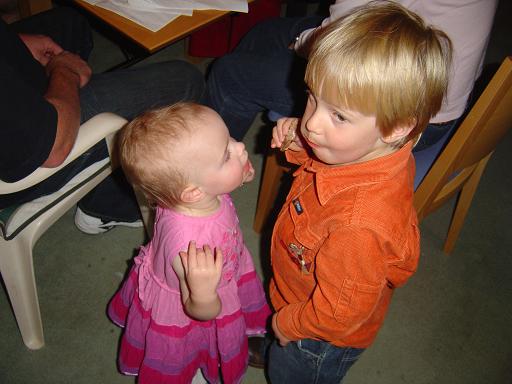 Mark's nephew Sebastian is rather uninterested in Gwen's advances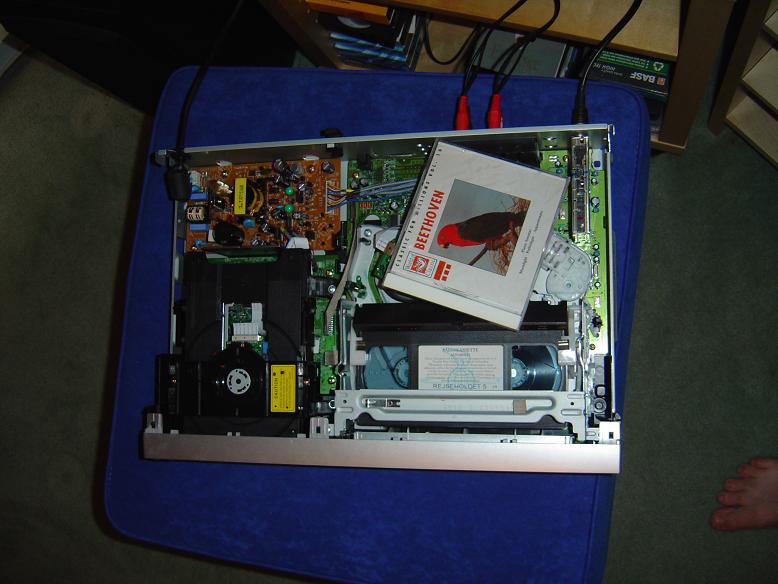 When Alix, Nicolas and Gwen departed, our video recorder refused to work and instead simply showed a small red padlock on its display. A bit of investigation got to the root of the problem
After Christmas, Euan and Carolyn arrived. Despite Qantas' impressive attempts at demonstrating just how frustrating bad customer service can be, we enjoyed ourselves - visited wineries, enjoyed Australian burgers, visited more wineries.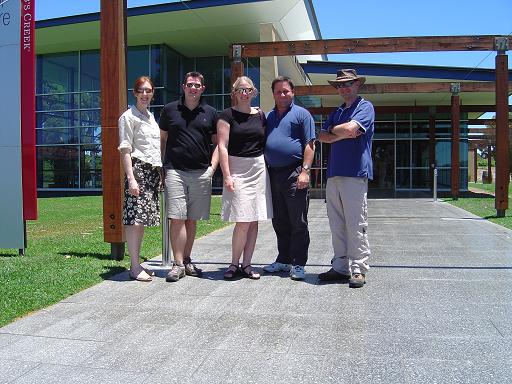 In front of Jacob's Creek winery, McLaren Vale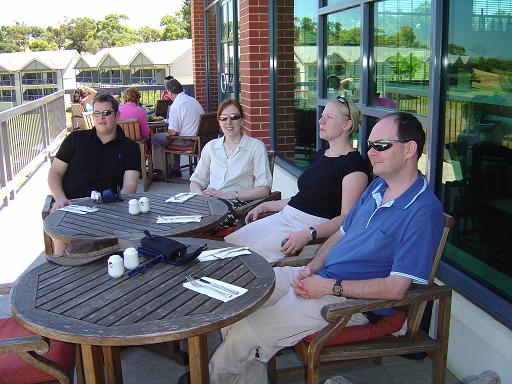 Lunch at the Novotel, Barossa Valley. Needing a full hour to cook a burger was somewhat over the top, even for South Australia, which is very laid back - but the view from the balcony was great and we had fun whinging about the food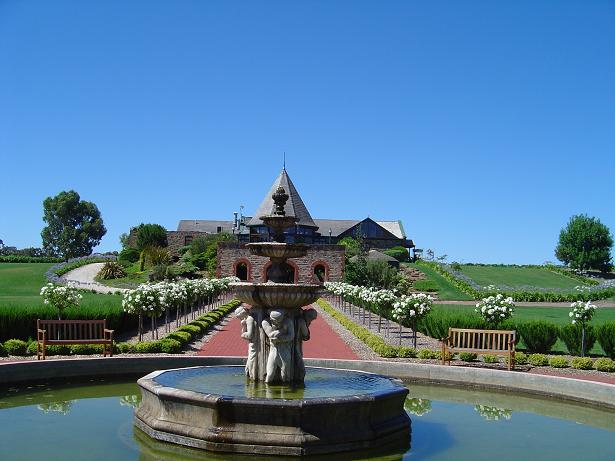 The Grant Burge winery. Stunning place, great wine...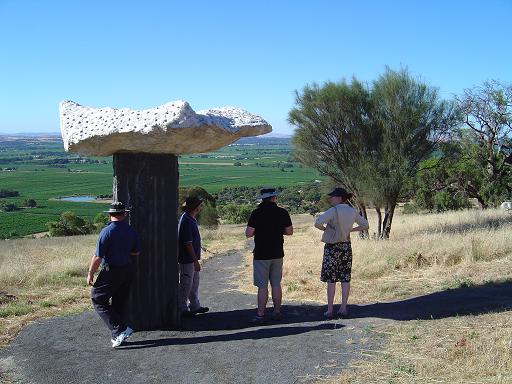 Tanunda sculpture park. Hot, hot, hot. The colour of the grass says it all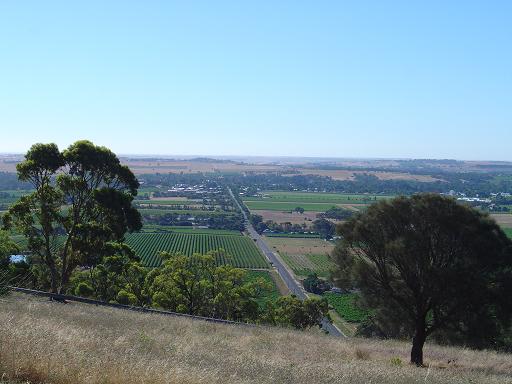 View from the sculpture park
In January, we went to Ayer's rock with Euan and Carolyn. A sunset flight over the rock and the Olgas, 43 degree days, cocktails by one of the five pools, walking by the rock in the morning sunshine, cocktails by the pool - bliss.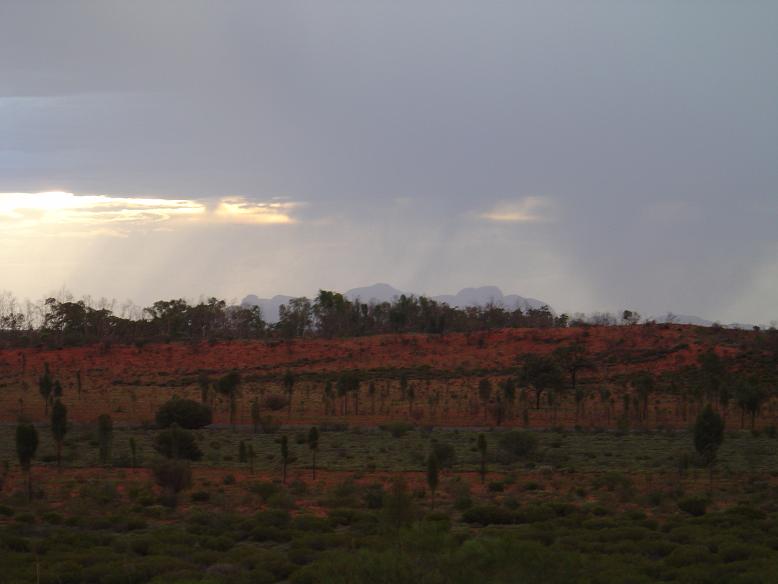 View of the Olgas from the hotel. A rather spectacular thunderstorm was about to start.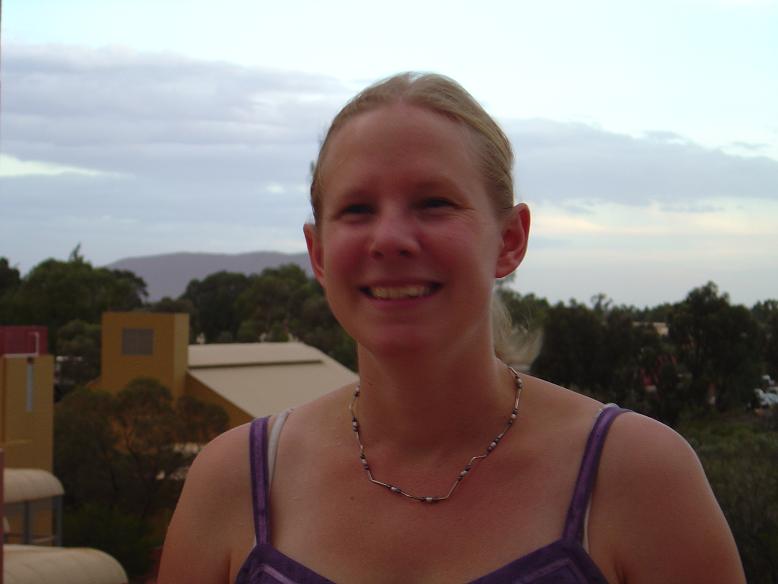 In February, Miriam and Christian arrived. The weather was still warm, and we made pool toys of dubious construction techniques, had slow breakfasts outside, drank lots of coffee, visited wineries and purchased Kenneth the pelican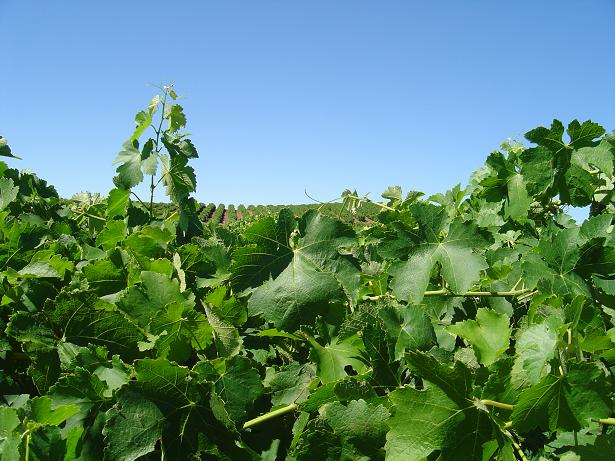 View of grapevines, McLaren Vale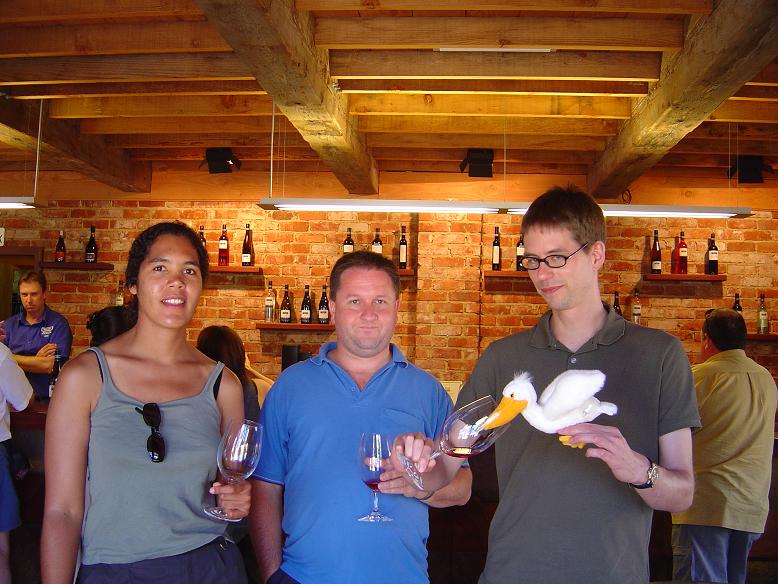 Kenneth and a glass of Cabernet Sauvignon