Bruxelles and Hamburg December 2009
Making the most of the fact that neighbouring countries - and the friends living in them - are now within easy reach, we visited Christel, Michiel and Sophie in Bruxelles. We left Copenhagen after work on the Friday, eventually finding a hotel about an hour out of Bruxelles around 2 am. And we all slept in the next morning - bliss (and a rare thing when travelling with a baby)! We arrived in Bruxelles, rested and ready for baguettes, the latest gossip and new insights into the workings of Belgian bureaucracy
Bruxelles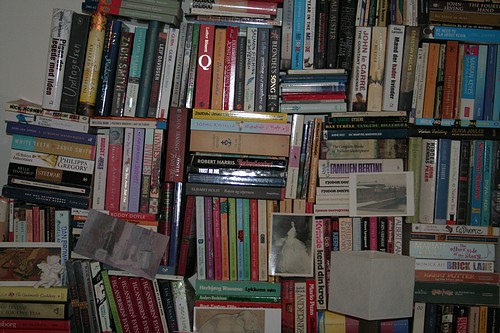 Book stacking Christel style. Her style has developed over the years, but remains compact with a rectangular theme. I need that bottom one...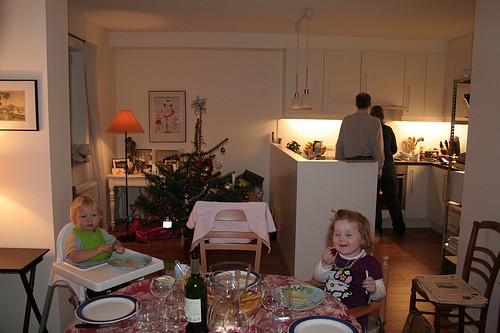 Pre dinner in Michiel and Christel's flat. Daniel watches Sophie eat nicely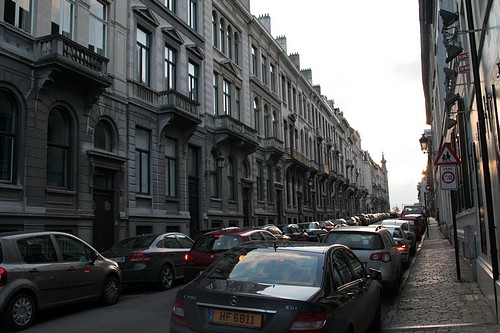 Parking Bruxelles style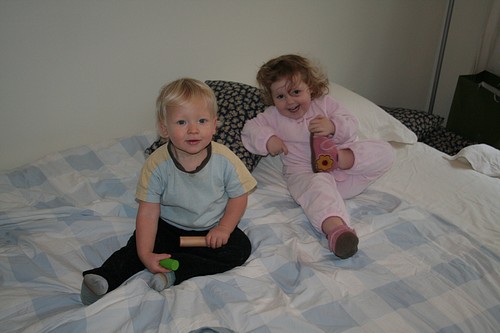 Sophie and Daniel try to look like they don't routinely break things
Hamburg
On the way home, we stopped off in Hamburg to visit the Christmas market. It was a cold night in Hamburg, but it was well worth it with mulled wine, decorated edible hearts, happy people milling around...